We are Clapham South Dental Centre, a reputable clinic in London. We offer a wide range of treatments, as well as facial enhancement procedures, such as botox in Clapham to keep you looking young and fresh.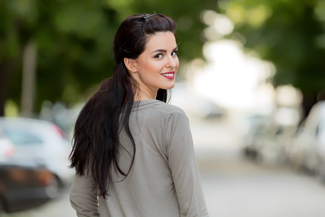 Tired of saggy and prematurely aged skin?
When we are younger, our glowing skin practically radiates youth. Unfortunately, the older we get, the more wrinkled and lined our faces become.
Are you in your 30s, 40s and 50s and feel as though age and working hard has damaged your skin? Have you ever considered botox in Clapham?
Is botox in Clapham safe?
There are horror stories circulating online about the disastrous and potentially harmful effects of botulinum toxin when it is self-administered or injected by someone who is inexperienced or does not have the qualification or know-how to perform this procedure.
In the right hands and using the correct dosage, botulinum toxin is safe to use on the face. Only our most experienced practitioners perform this procedure, using high-quality products.
How is the procedure performed?
We inject the botulinum toxin into the skin, around the forehead and eyes where crow's feet and character lines form. The toxin gets to work by blocking the nerves that cause the muscles in the areas to contract, which, in turn, reduces muscle activity. By relaxing these muscles, they become softer.
Am I a suitable candidate for botulinum toxin?
If the visible effects of age have started to show up on your face, then you are a candidate for this procedure. However, we must first examine the anatomy of your face before moving ahead with the treatment.
Overall our clientele comprises of women and men wanting to combat existing wrinkles and fine lines, but you can use botulinum toxin as a preventive measure. The dosage we use will be lower but works to delay the onset of wrinkles.
If you are on the fence about facial rejuvenation treatments, such as botox, take a look at the mirror and proceed to smile and then frown. Those wrinkles that you see only deepen over time, so act now if you want to maintain your youthful glow.
Is this age-defying treatment permanent?
Botulinum toxin can do a lot to smooth wrinkles, but you will need a top-up three to four months down the line because the effects do wear off over time. Maintenance is vital to keep away unwanted frown lines and wrinkles that give away your age.
Does Botox solve all skin issues?
When you get older, the collagen your body produces to keep your skin tight and moisturised slowly starts to run out, which is when the first signs of ageing appear on your skin and body.
However, these injectables are limited in what they can do, and you should consider other age-defying treatments, as well as beauty creams and serums, to use in conjunction with this treatment.
Is there a long recovery involved?
These treatments are classified as lunchtime procedures because they take less than an hour to perform. After your appointment with us, you can head back to work without anybody knowing that you have had work done.