If you want to soften the look of facial wrinkles and fine lines, you should try Botox. This treatment, which is short for Botulinum toxin, works by briefly freezing the muscles in your face which are responsible for facial expressions and wrinkles. Botox is also used in dentistry to treat migraines and other dental issues.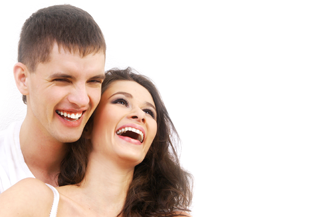 At Clapham South Dental Centre, we offer Botox in Clapham to make our patients feel better in their skin. This treatment can be done either on its own or as part of a complete smile makeover, following other cosmetic dentistry procedures.
We are qualified to administer Botox in Clapham
Our experienced cosmetic dentists at Clapham South Dental Centre are qualified to administer Botox injections. As dentists, we have a thorough understanding of the face and the way muscles work and we know how to administer injections because we have been administering them for common dental procedures for many years.
Botox in Clapham is not invasive
Botox is a non-surgical procedure and for this reason, it is not invasive. As a matter of fact, it can be completed in less than an hour in the dentist's chair and for this reason, it is also known as a 'lunchtime' treatment. Most patients won't feel uncomfortable during the procedure and although some swelling may be expected after the treatment, it will go away soon. The effects of Botox injections can last from 3-6 months and patients are advised to return to our practice for maintenance injections, which in any case are less invasive and less of a hassle than cosmetic surgery.
Can everyone have Botox?
Botox is not a miracle treatment and it may not work for some people. After a thorough consultation, we will help you determine if this is the right treatment for you and your needs. To qualify for Botox in Clapham you must:
be an adult
not be afraid of needles
understand that the results of Botox are impermanent
be in good physical and mental health
To learn more about Botox in Clapham and how it can smile, contact us today to schedule a consultation appointment.