Ever since Botox was introduced in cosmetic medicine a few decades ago, it's become one of the most popular non-surgical ways to look younger and fresher. Botox is a very safe treatment and is continuously improved to offer the best results possible.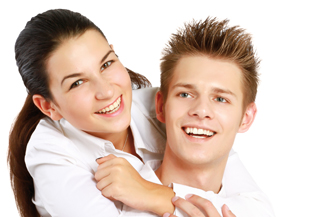 But what is exactly Botox? At Clapham South Dental Centre, we appreciate that quite a few of our patients are not familiar with Botox in Clapham. To find out if you are a good candidate for this treatment, simply book a consultation appointment and we will help you decide.
What is Botox like?
If you want to know more about the procedure and its actual aftermath, you've come to the right place. Our dentists are committed to providing as much information as possible about Botox in Clapham to patients before, during and after the procedure. Botox is injected into the skin – more specifically, it is injected in the areas of the face that require improvement such as the forehead, the area around the corners of the eyes (crow's feet) and/or around the lip area. The actual injections are not painful at all and it can take up to several injections for every patient. Botox injections are very quick and in some cases, you can leave the dental practice in less than half an hour.
What will results be like and how long will they last?
Botox results can last from 2-6 months (4 months being the average). It is really important to know what to expect before you commit time and money and for this reason, we will guide you through the process and advise you on the number of Botox injections you will need to have over a specific period of time for optimal results. Botox in Clapham can last more if the muscles injected are not in frequent use. Frown lines and crow's feet form part of repeated expressions and return more often than other types of lines and wrinkles.
Can anybody get Botox in Clapham?
Botox is medically approved only for patients who are over 18 and have no allergies to the ingredients of the treatment. To check if you would be a good candidate for this treatment, give us a call today.