When one thinks of anti ageing treatments, one traditionally thinks of such treatments taking place in a spa or a hospital. Years ago, such settings were the only place you could receive such treatments, but there were drawbacks to undergoing procedures in these settings; travel costs to and from spas could be financially taxing enough, without adding the cost of these treatments on top.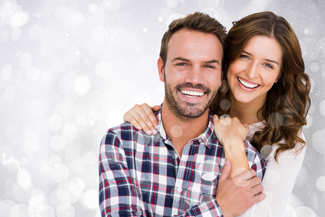 Also, it was difficult to be able to identify how qualified the person performing these treatments was, so many people became nervous at the prospect of undertaking any type of cosmetic facial work, out of fear of it going wrong.
At Clapham South Dental Centre, our dentists can offer our patients popular cosmetic options, like Botox in Clapham along with other treatments like dermal fillers.
Going to the dentist for facial aesthetics?

As unusual as it may sound, many dental surgeries are offering patients a range of different anti ageing treatments and can provide them at a more affordable price than a spa or private hospital. Payment options for treatments like Botox in Clapham can be spread over several months with Clapham South Dental Centre, meaning all you have to worry about is flaunting your new look.
As dentists are trained to work with and identify different facial muscles, they are the ideal medical experts to conduct minimal cosmetic procedures. When you come for a treatment like Botox in Clapham, our dental team will be able to allay any concerns you have and will be able to address any questions you may want answered about the procedure.
Botox treatments
During a cosmetic Botox procedure, Botox is injected into the desired muscle groups, often in areas like the forehead or corners of the eye. The Botox paralyses the nerve function to the muscle, meaning it becomes significantly harder to move the muscle.
As the muscles are not used, the wrinkles will appear softer and will fade. As Botox is a temporary solution to the appearance of wrinkles, you may require regular 'top up' treatments to keep the appearance of your wrinkles to a minimum. As this procedure typically lasts between 3 to 6 months, if you undertake it several times, the appearance of the wrinkles will reduce with each treatment.
Botox provides an immediate improvement to the appearance of deep-set wrinkles with the full effect noticeable up to 7 days after it has been performed. The procedure takes up to 45 minutes to complete, depending on the amount of work you wish to undergo.
Dermal fillers
Dermal fillers plump the skin to reduce the appearance of wrinkles and each filler contains non animal derived hyaluronic acid, which is naturally lost in the skin as we age.
After the fillers have been injected under the skin, the effect is immediate and can last between 6-12 months. It is a non-surgical, painless procedure that can reduce the appearance of crow's feet and frown lines, along with wrinkles on the chin, cheeks, lips and nasolabial lines.