At Clapham South Dental Centre, we are committed to providing residents of Clapham with a degree of professionalism and care within dentistry like no other. We believe that the specific requirements of each patient are unique, and the treatment ought to reflect this – rather than adopting a one-size-fits-all approach which is common practice across numerous other dentists across the country. At Clapham South Dental Centre, patients have the ability to choose which gender they prefer to be seen by, and treatment is carried out by a dentist whom the patients trust wholeheartedly and share a good rapport with. As we are both an NHS and private clinic, we offer a wide array of both NHS backed and private cosmetic procedures which are suited to the needs and requirements of each patient.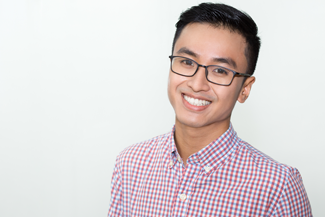 Clearly clever
Discreet orthodontic treatments at Clapham South Dental are very popular. These are a cosmetic alternative to contemporary orthodontics such as typical fused 'train-track' braces which are often uncomfortable and have a largely detrimental effect on the outward appearance of the user. Invisalign in Clapham South Dental is one such form of discreet orthodontics which, unlike conventional methods, is removable and as such can be worn at a time that is convenient to the patients. Constructed from a patented SmartTrack see through plastic – chosen for its uniquely durable yet malleable qualities – the Invisalign aligner, when worn, gradually aligns the patient's teeth to their correct position. This is established during consultations with a practitioner of the patient's choosing prior to being treatment. Another method of discreet orthodontics we offer here at Clapham South Dental are Invisible braces. These are similar to conventional, fused orthodontics in that they are fixed to the front of a patient's teeth – however, instead of using metal brackets, a white plastic is used that is colour matched to the patient's surrounding teeth and thus makes them far less visible when worn. Clear braces are a similar form of treatment available, this utilises a clear plastic alloy rather than metal, so when worn the brace is virtually undetectable. Treatments of this nature can have a massively positive effect on a patient's self-confidence as it affords them the ability to undertake essential dental alignment, without attracting any unwanted scrutiny from peers or colleagues.
Finding the fountain of youth
One cosmetic, privately funded procedure which is offered here which is not a dental treatment, but rather a form of facial rejuvenation is the administration of Botox in Clapham.  These are a non-invasive cosmetic procedure, used to appear more youthful and halt the visible signs of ageing such as frown lines and wrinkles. Botox injections utilise a botulinum toxin which – when injected directly into a patient's facial muscles – targets the tiny nerve endings which cause expressions, and freezes them. This results in the patient's face appearing smoother and more youthful, and the effects can last around three to six months, depending on the extent of the treatment. Undertaking Botox in Clapham injections is a quick and relatively simple process, and is only carried out by a qualified practitioner whom the patient trusts, and patients can expect to see the visible effect on their faces come about in just fifteen minutes after being injected. Treatment of this sort can have a largely positive effect on a patient's self-esteem and confidence as it restores a youthful vitality that they may have thought was long since lost.