Some people firmly believe that you have to suffer in order to get good things in life. The pervasive underlying message is that anything that comes easy, can't be as worthwhile as something that comes through hardship. When it comes to your dental treatment, we don't agree with this idea.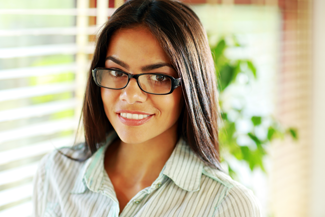 At Clapham South Dental Centre, we want to make any dental treatment that you have easier, more comfortable, faster, less costly and so on. If we could straighten your teeth with no effort from you at all, we would. However, while we're still working on that, we have a compromise that we are happy to offer our patients – clear braces in Clapham.
Working with traditional braces still has value but modern methods, like clear braces in Clapham, address many of the issues that many people have concerns about.
Comfort
Clear braces in Clapham are low profile and gentle. You will still be able to feel that they are there, but it shouldn't feel like you have a big mouthful of metal. They are typically focused on your front teeth only.
Speed
Due to the narrow focus of clear braces in Clapham, most people can get their teeth realigned in a relatively short space of time compared with traditional methods. This means that you can get your smile straightened now in preparation for a holiday or big event next year without having to worry about wearing braces in all the photos.
Discretion
Perhaps one of the biggest developments in braces in recent years is the focus on the appearance of the equipment. Companies who develop braces realised that more people would take advantage of the benefits of realignment if they could be reassured about the impact that braces have on the appearance. While clear braces are still visible against the teeth, they are much less obtrusive than old-style methods. This is down to the clear and tooth-coloured materials that are used to construct them.
Whatever your concerns about wearing braces, come and talk to us at Clapham South Dental Centre. We can talk you through any issues and offer you reassurance in a clear and jargon-free way.