When you find the perfect fit, you just know it. Whether it's a person, the right spice combo in a dish or a cosmetic treatment that will change the way you look, you need to trust your instincts. However, our natural leanings sometimes need a bit of a helping hand such as someone who can tell you exactly how good the option you are considering can be.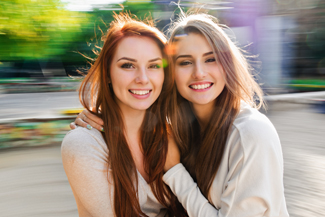 When it comes to Invisalign in Clapham, the team at Clapham South Dental Centre can help you discover whether this treatment is your ideal option.
Do you like to stay in control?
Invisalign in Clapham is a patient-led straightening treatment. This means that you are in control of various aspects of the procedure. We offer you plenty of guidance and support, so you know what to do. When you start the treatment, you will receive a set of aligners. We show you how to insert and remove these comfortably.
From day one, you need to wear the first in your series of aligners for 20-22 hours a day. This includes while you sleep but not while you eat or clean your teeth.
About 7-10 days after starting treatment, you will change your first aligner for the next in the series. It will feel noticeably more snug than the previous aligner. 7-10 days later, you will do the same again. We'll also expect to see you around this point and every 6 weeks during treatment so we can check how you are getting on.
Do you like a flawless look?
When you wear Invisalign in Clapham, it has very little impact on your appearance. One of the major patient concerns when it comes to teeth straightening is usually their look. This is something we completely understand at Clapham South Dental Centre. No one wants to spend months having to explain their adult braces to curious friends, colleagues and even strangers. With Invisalign, you only need to talk about it if you want to. Before you know it, your treatment will be finished and the only reason you will talk about your smile is to say 'thank you' for the compliments that come rolling in.