There are many reasons why someone may not want to undertake orthodontic realignment in adult life. It is assumed by many people that having their teeth straightened as an adult would involve the use of a fitted or metal brace. Today in dental care, this treatment is only reserved for severe cases.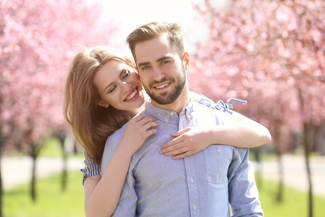 Now, there is a way for you to get the straight smile that you want via the use of invisible or clear aligners.
At Clapham South Dental Centre, we are proud to offer invisible or clear aligners to our suitable patients in the form of Invisalign Clapham. This aligner is one of our most popular options and can be used with ease and discretion to ensure that you get the smile you want without drawing unwanted stares from colleagues or family members.
But why else should you consider using Invisalign Clapham to straighten your teeth? Read on to find out!
It's quick
The standard treatment timeline for Invisalign Clapham is between 3 and 6 months if the patient has a mild to moderate misalignment; this is significantly faster than a standard fitted brace for an adult patient, which can take up to 3 years to produce the desired results.
So, you can undertake treatment with this aligner in the run-up to a wedding, graduation or another ceremony for which you want your smile to look its best.
It's discreet
As the name suggests, invisible aligners are the closest you will get to having a truly invisible orthodontic treatment. The aligner itself is made from clear plastic and will be custom-fitted to slot over your teeth, so no one will notice that you are wearing it.
It is also easy to clean the invisible aligners so there should not be an issue with staining. You simply rinse them under a cold water tap and remove any food or staining using a soft-bristled toothbrush.
It's easy to use
The aligner itself is incredibly simple to use, but for it to work effectively, you need to wear it for a minimum of 22 hours per day or as advised by our team. You have to wear each aligner in order; this will ensure that your teeth are straightened correctly. There is also an app that accompanies the aligner, which you can use to explore any queries that you may have about your daily use. Or, you can simply contact our team for more advice.
It's comfortable
This aligner is renowned for being more comfortable to wear as it does not rub against your inner cheeks or tongue. However, it is worth noting that the aligners are designed to move your teeth, so some pressure during wear is to be expected and can be mitigated with over-the-counter pain relievers like paracetamol.
It's removable
Another big bonus of this aligner is that it is removable, so it will not restrict the food you eat. You can take the aligner out before you give talks or simply whenever you wish to remove it! Just be sure to keep it in for the required 22 hours a day.