Our Team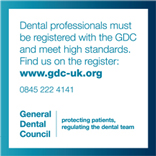 All our dentists adhere to the rules governing the profession under strict guidance from the General Dental Council (GDC) "Standards for Dental Professionals".
Dentists
Dr. Shahram Mazaheri
BDS Lond 1999
GDC No. 76373
Dr. Mazaheri qualified from St Bartholomew's and Royal London School of Medicine and Dentistry in 1999. He then went on to complete the Masters of Clinical Dentistry (MClinDent) in Prosthodontics with Merits from the prestigious King's College London. He has a special interest in implants, cosmetic and Preventative dentistry. Having taken the opportunity to join the Clapham South Dental Centre, he brings with him his gentle caring manner and 13 years of experience in practicing dentistry, promoting treatments that safeguard long term dental and general health.
Dr. Arun Jeevaraj
BDS Annamalai 1997 Statutory Exam 2007
GDC No. 118728
Dr. Jeevaraj received his MDS from Meenakshi Ammal Dental College in 2004 and was awarded his IQE in 2007 from the GDC. Dr. Jeevaraj has a special interest in conservative dentistry and endodontics.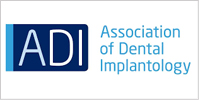 Dr. Ali Aussia
BDS Lpool 2004
GDC No. 83186
Qualified in 2005 from the University of Liverpool, Dr Aussia has worked in both private and NHS practices in London over the past twelve years. Since graduating he has taken part in many post graduate courses in endodontics, restorative dentistry, and is familiar with digital restorations using the Cerec 3D system. Having an interest in implant dentistry, in 2011, Dr Aussia received a certificate of completion of practical and clinical training in Dental Implantology covering the surgical and the prosthetic aspect of patient care carried out over a period of two years from University of Sheffield.
He is a member of the Association of Dental Implantology and is continuously participating in further training courses and lectures to increase his knowledge in this field.
Dr Aussia has been a full Invisalign provider since 2009 and also enjoys aspects of orthodontic and cosmetic dentistry.
In his spare time, he enjoys cycling, reading, and dog walking.
Dr. Rachael Ibbotson
BChD Leeds 2013
GDC No. 244785
Dr Ibbotson graduated from Leeds Dental Institute in 2013 and since qualifying has taken a particular interest in non-invasive and conservative dentistry. She has a caring and preventative approach and is passionate about providing the very best in quality and service.
Alongside general dentistry she also provides short term orthodontics using Invisalign and Six Month Smiles.
Dr. Julia Panteli
D STOM Lithuania 2012
GDC No. 232841
After Dr Panteli qualified with a Masters Degree in Dentistry in 2012 she continued to take interest in her professional and personal development by remaining actively involved in developments of new products and techniques by attending conferences and seminars around the world. She completed her aesthetic and restorative dental training at world best institutions including Eastman Dental Institute (MSc) and clinics in Harley Street.
Dr Panteli's main interests lie in aesthetic and restorative dentistry with special interests in the management of tooth wear, especially early diagnosis and intervention. With a highly committed approach to a preventive technique, her aim is to help patients attain and retain excellent dental health removing the need for repeat unnecessary visits.
As a cosmetic dentist Dr Panteli has a full understanding of facial anatomy and she also offers her clients a professional service of non-surgical facial aesthetics, including anti-ageing, specialist skin care and other more specific treatments.
Dr. Mohsin Ghor
BDS Queen Mary University of London 2014
GDC No. 252351
Dr. Mohsin qualified from Barts and the London School of Medicine and Dentistry in 2014.
Mohsin is a firm believer in providing evidence-based, preventative and pain free dentistry. He has a great desire to continually develop both his clinical knowledge and skill through post-graduate training whilst also thriving to become a key figure in the dental field.
Mohsin is currently undertaking a Masters program in restorative dentistry at the UCL Eastman Dental Institute.
Mohsin is passionate in providing high quality dentistry with interest in orthodontics including straightening and whitening teeth with the use of Invisalign and Enlighten. He is also a Harley Street trained facial aesthetics provider offering facial rejuvenation and anti-ageing treatments using botox and dermal fillers.
He has recently joined a team of colleagues to set up the first London Deanery Alumni Society to help dental professionals network whilst gaining advice and support they need to pursue a successful career in dentistry.
Outside of dentistry, Mohsin enjoys playing sport, travelling and is a passionate linguist speaking both French and Japanese since a young age.
Dr. Sarah Shepherdson
BDS Ncle 2004
GDC No. 83525
Dr Shepherdson graduated from the University of Newcastle Upon Tyne in 2004. She has spent the past 14 years working in family oriented general practice providing care for the whole community. Since graduating she has attended a number of post graduate courses in and around London in endodontics and restorative dentistry. She has a keen interest in oral surgery.
In her spare time Dr Shepherdson enjoys travelling, exercise and spending time with family and friends.
Dr. Umber Malik
BDS King's College London (KCL) 2015
GDC No. 258654
Dr Umber Malik has always had a love for travelling and learning hence, her relocation from Dubai to London to study dentistry was a natural transition. After obtaining her Bachelor of Science in Biomedical Science from Kings College London, she continued her love for learning and explored the Dental field and achieved her Bachelors in Dental Surgery at Kings College London.
Umber has several years' experience providing general and cosmetic treatments within the NHS and privately, including cosmetic restorations, veneers, dentures and crowns. She particularly enjoys dealing with cases of Endodontics and Prosthodontics. She also has extensive experience with whitening systems including in-house laser whitening, Philip Zoom and Enlighten. Dr Umber Malik practises minimally invasive dentistry and is a trained aesthetics practitioner in Botox and Fillers from Harley Street.
Umber promotes an exceptional level of understanding with her patients. She has an instinctive ability to put her patients at ease despite knowing most of them can have reservations in visiting a dental practice, as it can be a distressing experience for many. However, she builds the confidence of her patients by dealing with them with empathy, professionalism, great assurance and paying attention to detail. She believes communication is a key factor in her profession. Patients have frequently praised her humble, calm and positive nature.
She always hopes to achieve the best results in each dental case, which to her is not just a successful treatment, but a successful experience.
Dr. Nada Alkenani
Statutory Exam 2016 BDS Baghdad 2002
GDC No. 262877
Dr Alkenani has extensive experience working as a dentist in the UK and overseas.
Nada is passionate about her work and patients. MJDF( Member of the Joint Dental Faculty from The Royal College of Surgeons of England and Member of the Faculty of General Dental Practice(UK).
Nada enjoys spending time with her family, cooking and travelling.
Dr Pritesh Patel
BDS Queen Mary University of London 2018
GDC No. 278591
Dr Pritesh Patel graduated from Bart's and the London School of Medicine and Dentistry in 2018 and is passionate about every aspect of care of his patients and has a particular interest in preventing dental disease and providing comprehensive high-quality aesthetic restorative dentistry.
In order to deliver confident beautiful smiles, Dr Patel utilises a combination of short-term cosmetic braces such as Invisalign; Whitening systems such as Enlighten, Boutique and In-Chair Zoom Whitening as well as a wide range of other minimally-invasive treatments to enhance the natural beauty of teeth.
To fine tune his skills and keep up to date with advancements within Dentistry, Dr Patel regularly attends courses, lectures and seminars by world renowned clinicians.
In his spare time he loves travelling around the world and tasting food from around the world. He also enjoys keeping fit and playing cricket.
Orthodontist
Dr. Leone Giacosa
DDS, MOrth 1997
GDC No. 79022
Dr Giacosa qualified with honours in1997 and attained his Orthodontic Specialisation 3 years later again with honours. He is on the Specialist list in Orthodontics of the General Dental Council. Dr Giacosa has been published in several Orthodontic publications and has lectured both nationally and internationally. His special interest in multidisciplinary approach means he works closely with other specialists to solve the most complicated treatment plans successfully. In addition, he has extensive training in Temporo Mandibular Joint (TMJ) dysfunction and its treatment. Outside of dentistry, Dr Giacosa is a keen tennis player and he is passionate about theatre and classical music. He plays the piano and he is studying the violin.
Hygienists
Mayra Crean

Dip Dent Hygiene Leeds 2006, Dip Dent Therapist Leeds 2006
GDC No. 106323
Mayra brings a lifetime of experience to her role as a Hygienist at Clapham South Dental. A native Spanish speaker, she has twenty one years' experience in dentistry, seventeen of those here in the UK.
Awarded a Diploma in Dental Hygiene and Therapy by Leeds University in 2006 as well as the course prize for Clinical Excellence, she went on to gain an Honours Degree in Dental Studies at Preston University in 2013 and is currently studying for a Master's Degree in Global Public Health at the world-renowned London School of Hygiene and Tropical Medicine.
Previously she has worked in community dental care, working with adults with special mental, physical, social or emotional needs. She currently specialises in paediatric dentistry at the Royal London Dental Hospital, providing complex dental care for children suffering extreme anxiety, severe dental decay and medical or learning disabilities.
Her quirky good humour and endless fascination for people makes her a hit with all her patients. With excellent listening skills, she prides herself on providing the highest standards of medical care, especially for those with the most complex medical needs.
On her annual trips home to South America she regularly arranges voluntary presentations on oral hygiene, from big city schools to tiny classrooms high up in the Andes, from tribal communities deep in the Amazon jungle to a top security prison. We are proud to have been able to support her in our own way with materials for this invaluable work.
Waleed Norani
Dip Dental Hygiene & Therapy 2010
GDC No. 192871
Waleed, winner of the Highly Commended Dental Hygienist of the year 2016. The award recognised his outstanding contribution to the dental profession and exceptional patient care. Waleed is renowned for providing a kind, caring service which is gentle and pain free.
Waleed graduated from Kings College London in 2010. He is accredited by the Royal College of Surgeons and is an active member of the British Society of Dental Hygiene. Having obtained a dual qualification Waleed is able to work both as a Dental Hygienist and a Dental Therapist.
As a Dental Therapist, he has specialist knowledge of working with patients who suffer from dental anxiety, are physically disabled and young children. Waleed also focuses with a passion on cosmetic fillings and teeth whitening as he is a registered Philips Zoom whitening system user.
Waleed holds a Postgraduate Diploma in Dental Education from University of Bedfordshire. Which has allowed him to lecture on behalf of NHS England.
Waleed's has a Diploma in Cognitive Hypnotherapy and Neuro Linguist Programming (NLP) accredited by The National Council of Hypnotherapy (NCH). He is able to provide therapy to patients experiencing dental anxiety and phobias.
Waleed has obtained a UK Coaching Certificate (UKCC) accredited by Badminton England. In his spare time he offers one to one badminton coaching and helps run a youth badminton club. He is also a keen badminton player himself and represents his local London league.
Kaleem Iqbal
BSc Dental Hygiene and Dental Therapy Lpool 2014
GDC No. 254813
Kaleem trained as a Dental Hygienist and Dental Therapist at the University of Liverpool. He was awarded a BSc degree in Dental Hygiene and Dental Therapy in 2014. Kaleem is passionate about delivering outstanding pain free dental care for all his patients. His empathetic approach allows him to manage and motivate his patients to improve their oral health. His motivational skills win over anxious patients to bring a positive change in their oral health.
Afroza Begum
Dip Dent Hygiene & Therapy Eastman Dental Institute Royal College of Surgeons 2008
GDC No. 171438
Afroza Begum graduated from the Eastman Dental Institute in 2008. She undertook great challenges post studies by helping victims in the Indonesian earthquake in 2009 and the IDP in the camps in Peshawar. Her passion is helping people to help themselves and when it came to raising funds for the 'malaria no more campaign' she even jumped off a plane in a tandem skydive!
Afroza is a helpful and committed to getting the best results for every patient.
As well as English, Afroza can also speak Bengali and is happy to give oral hygiene instruction to help with the process of returning your gums back to health, answering any questions about treatment happily.
In addition to dental hygiene, Afroza carries out teeth whitening and can offer hygiene treatment using a special Airflow polishing device for those smoking and corsodyl stains.
Luis Manrique de Lara Lorenzo
Registered under s36C of the Dentists Act 1984 2017
GDC No. 265942
Melanie Mukherjee
Diploma in Dental Hygiene Royal College of Surgeons Of England 2018
GDC No. 272928