At our practice, we are proud to offer a few different types of Clapham invisible braces to suit your needs. We understand that you may not want to draw extra attention to your teeth whilst straightening them, which is why these braces are a great choice.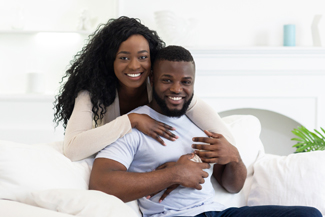 Cfast braces
This type of teeth straightening treatment focuses on your front teeth, which is great for cosmetic reasons. As only the front teeth are moved, that treatment takes less time but can still have effective results. The average treatment time for Cfast braces is only 5 months, which is great if you are looking for a quicker way to straighten your smile.
As well as the quick treatment time, these braces are also less visible to other people thanks to the tooth coloured wires and clear brackets used. This is great if you don't want to draw added attention to your mouth during the process. These braces will also not affect the way you speak or how you eat your food, which our patients love.
Incognito braces
These types of invisible braces in Clapham are similar to traditional fixed braces, but they are attached to the back of your teeth instead of the front. This can really help if you are wishing to have a more discreet way of straightening your smile. Other people wouldn't even know you have your braces on as the front of your teeth will look normal. The treatment time for these braces can vary massively depending on your needs, but in most cases it is usually 12-18 months, but can be done in as little as 6 months.
This is a great option if you are not only wanting to straighten your smile, but improve your oral health. As opposed to our Cfast braces that are mentioned above, which focus on your front teeth, incognito braces encompass all of your teeth and bring them into the correct position.
Invisalign
This treatment is great if you do not want a treatment that involves surgery, as it simply consists of clear, plastic aligners that you change from the comfort of your own home. We will take accurate scans of your teeth and use them to show you what the end result will look like, as well as using them to create your custom aligners. We will give you several sets aligners which you will change every 1-2 weeks, receiving a new set every 4-6 weeks. These aligners will gradually move your teeth into a straighter position over time.
Our patients love the ease of these Clapham invisible braces, as they have the ability to change their aligners from the comfort of their own home. This is useful if you are someone who gets nervous having treatments done at the practice. The appearance of these aligners when they are in is also a great benefit, due to the clear, plastic material used, other people will never even know that you have them in.