If you have decided that Invisalign is the right treatment for you, then it's time to book a consultation appointment with our experienced dentists at Clapham South Dental Centre. Once we help you determine that Invisalign in Clapham is the right treatment for you, we will guide you through the process and all give you all the details you are after.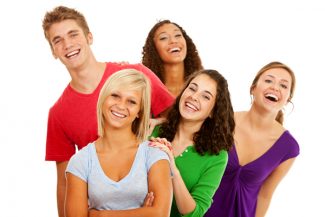 Invisalign aligners are very easy to wear and maintain and there is very little discomfort associated with them. However, Invisalign requires responsibility and not following a few rules can hinder the entire treatment.
Eating with Invisalign
Unlike metal braces, Invisalign aligners are removable and allow you to eat and drink whatever you like. However, you must always remove your aligners before you eat and not forget to clean your teeth before re-inserting them in your mouth.
Your oral hygiene doesn't have to change
Another great benefit of Invisalign in Clapham is that you can continue taking care of your teeth as you normally would. Simply remove your aligners when you are ready to brush and floss your teeth and your smile will always be healthy and free of plaque.
Don't neglect your aligners
To keep your aligners in great shape and help ensure that they work properly, always keep them stored appropriately when you remove them for eating or brushing your teeth. Only drink water when you wear them and when you remove them make sure to rinse them with water or a special solution before re-wearing them. This will prevent the build-up of plaque and bacteria in your mouth. Meanwhile, treat your aligners gently – they are made from a durable material but they are not resistant to destruction.
Don't wear your aligners in dangerous situations
If you play contact sports or you are about to do an activity that could harm your mouth, you are advised not to wear your aligners. However, don't forget to wear them at least 22 hours per day – any less and you may be compromising the progress of your treatment.
We are here to help you
Do you want to learn more about Invisalign in Clapham? Give us a call and we will answer any questions you may have about this fascinating treatment.