If you have heard anything about Invisalign in Clapham, then you will know that much of the buzz is focused on the way that they look. One of the primary benefits of working with clear aligners is that they keep the smile looking clean and clear. Professionals and people who value the way that they look often ask about Invisalign when they visit Clapham South Dental Centre.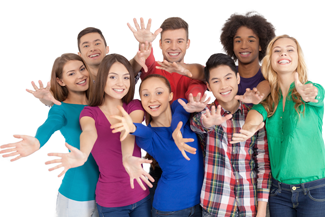 This is why, today, we want to focus on the way that Invisalign in Clapham feels during treatment. The benefits of this innovative realignment method do not stop with aesthetics. When people comment on the experience, they will often talk about the physical experience of this method as well.
You are in control
People who use Invisalign in Clapham retain control of their treatment process. If you want to take advantage of this method for this reason, it is important that you know that there are still guidelines that you need to follow in order to realign your smile in the timeframe we will discuss with you at the beginning of treatment.
It is true that you will be able to take your aligner out whenever you like but you will need to wear it for most of the day and night. The only exception to this is when you eat as your Invisalign aligner should be removed whenever you have a meal or snack.
You are in charge of changing your aligner for the next in the series and you do not need to visit us every time this happens. However, the onus is on you to do this within the timeframe we will talk to you about during your induction appointment.
Comfortable equipment
When you feel the outside of an Invisalign aligner, you will notice it is smooth and firm. This means that it is comfortable against the inside of your lip and on your tongue. Each aligner is custom-made to fit you and to achieve a portion of your treatment goal using pressure. The fit is therefore very snug. It should feel secure and very low-profile, so you never need to worry about conspicuous slippage or your aligner interfering with normal activities like speaking, smiling and kissing.