Everyone wants beautiful straight teeth, however, most people do not want to undergo orthodontic treatment to achieve this. Traditional orthodontic braces can draw further attention to your mouth, as they are made up of metal wires and brackets which are attached to the front of your teeth. This treatment usually lasts from six months up to a few years and although it is highly effective for teeth straightening the majority of adults are reluctant to choose traditional orthodontic treatment and would rather settle for the appearance of their smile as it is. There has been much research and development to help combat this attitude.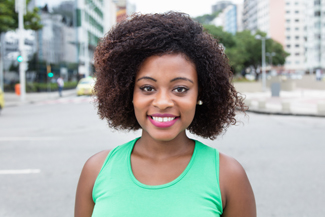 Invisible braces
Over the last few decades there have been significant advances in dental technology to help people address the misalignment issues of their teeth without drawing attention to their mouth. Invisible braces Clapham are a highly popular alternative to traditional orthodontic treatment for teeth straightening. There are different types of invisible braces Clapham to suit all dental requirements and personal preferences. It is never too late to address any misalignment of your teeth and by doing so, not only will you improve the appearance of your smile, but you will also promote better dental health for the rest of your life. With orthodontic dental treatment it is important that you have healthy teeth and gums. It is vital that you maintain good oral hygiene and that you visit your dentist on a regular basis so that your teeth are free of decay or disease. You will need to book an appointment with our dentist here at Clapham South Dental Centre and we will carry out a thorough examination of your teeth and gums to make sure that there are no underlying issues.
If you have healthy teeth and gums then our dentist will carry out a smile assessment to find out which type of invisible braces Clapham are most suitable for you. We are able to offer you fixed invisible braces Clapham for correcting extensive orthodontic issues or we can offer you removable invisible braces to help address minor misalignment of your teeth.
Invisalign in Clapham
Invisalign aligners are one of the most popular types of invisible braces available. Introduced in 1999, in the last two decades Invisalign aligners have been used to correct millions of smiles across the world. Invisalign continues to grow in popularity thanks to its convenience and discretion. As the name suggests, Invisalign aligners are clear thermoplastic trays which neatly straighten your teeth in an unobtrusive and subtle way. They are individually manufactured to move your teeth over the course of 3 months to 18 months depending on the extent of misalignment that you begin with. Invisalign aligners are highly convenient as they can be taken out of your mouth and replaced as necessary. They are easy to clean and maintain and they are designed to be worn for around 22 hours of the day, taken out when enjoying your meals or cleaning your teeth. Speak to us at the practice today to find out more about Invisalign and other invisible braces to address the aesthetic issues that are affecting your teeth.