We have some exciting news for you, here in Clapham, Botox has arrived. Yes, wrinkles are inevitable, and living in London surely only speeds up the appearance of fine lines, or perhaps that's deep crow's feet? Sure enough, from one day to the next, wrinkles seem to appear. When you have wrinkles it can feel as if you are wearing a 'best before' stamp across our faces. Before you know it, you are covered with the things, and once you have noticed them, they will begin to irritate you. Thank goodness for Botox. With Botox, modern technology is on our side when it comes to dealing with wrinkles. Here at the Clapham South Dental Centre in Clapham, Botox has arrived, and it can help you feel younger again.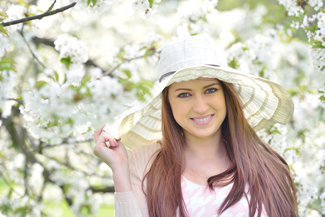 Taking the plunge
Botox isn't something to administer willy-nilly. Anyone who is thinking about going ahead with Botox injections should consult a trained practitioner, like ours in Clapham. Botox, when used properly can do wonders in brightening your face and reducing wrinkles. The injections themselves are administered with very fine needles to reduce the likelihood of bruising. They are a little painful, but nothing to be worried about. When you visit us for Botox, we will talk to you, listen to the concerns you have about your wrinkles, and see where you would like to have improvement. We will provide you with a personalised treatment plan that will target the problem areas.
Treatment
For those of you who are ready to go ahead with Botox, it's good to know that our products are of high quality, tried and tested. We always make a plan for you that will achieve natural-looking improvements. Once you have your Botox injections you will need to wait 2-4 days before you begin to see the effects. Around 7-10 days after treatment, the full effect can be seen. Botox lasts for around 3-4 months after the initial injections, after this you can get top-up injections.
Other reasons to get Botox
Botox in Clapham also has some other uses:
Botox can:
Reduce the appearance of lines and wrinkles
Help to improve facial symmetry
Reduce excessive sweating
Help to reduce chronic headaches and migraines.