I'm sure you know you can visit a dentist a smile for cosmetic treatment that will rejuvenate your smile, but why stop there when you can give your whole face a fresh look with Botox in Clapham?
At Clapham South Dental Centre, we can help you look younger with facial aesthetic treatments, including Botox.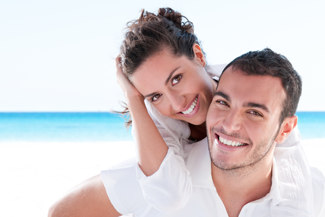 Why visit a dentist for Botox in Clapham?
There are a number of places you can go to for Botox treatment, so why choose a dentist? Your dentist knows your face intimately – the bone structure, the muscles, the differences when you smile. A dentist is perfectly placed to know exactly where and how much Botox will most benefit your look. Dentists are used to administering injections in the face, as they do so all the time in order to give patients anaesthetic.
Of course, not just any dentist can administer Botox in Clapham. Proper training is needed in the techniques of Botox administration. At Clapham South Dental Centre, our dentists are highly trained and experienced in giving Botox treatments.
There is also the advantage of discretion – you may not want your friends and colleagues to know you are having Botox in Clapham. If they see you entering or leaving a dental practice, they are unlikely to assume you are there for Botox treatment.
What you need to know about Botox in Clapham
Although Botox is technically botulinum toxin, it is purified and has been proven to be safe to use for both cosmetic and medical treatments.
A Botox treatment can be very quick, sometimes taking as little as 15 minutes, meaning you can easily arrange an appointment in your work lunch hour.
Botox is a temporary treatment, typically lasting for around 3-6 months. If you decide you want to have regular treatments, you can set up monthly payments to spread the cost.
Botox in Clapham works by relaxing the facial muscles, making wrinkles and lines appear smoother. The treatment is better suited to certain areas of the face, and is often used on crow's feet around the eyes, forehead lines and furrow lines between the brow. Other parts of the face are more suited to dermal fillers, which are also available at our practice.