Here we go again, back into 6 months of dark mornings, dark nights and looking exhausted under electric light. Winter in London isn't kind to anyone's face. So what can you do to get yourself through the gloom that lies ahead? You could go and get your hair lightened. That'll cost a fortune and last about 3 weeks. You could buy a new wardrobe. That'll cost a bomb and be so last season next year. You could book a holiday somewhere sunny. Another fortune spent for 2 weeks respite. It's hardly money well spent. How about knocking a few years off your face with Botox in Clapham? It's really not that expensive and it lasts for several months.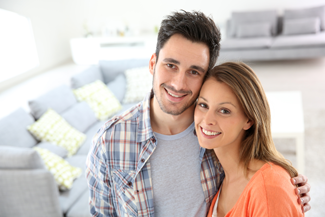 Botox in Clapham will certainly get you through the worst of the winter and you can have a top-up treatment for those miserable last weeks and the early spring. You'll be looking fresh as a daisy just in time for the snowdrops. And if you come to Clapham South Dental Centre for Botox in Clapham, you can rest assured you will look as natural as a daisy too, because our dentists really understand how all those bits under your skin work together. After all, we spent years and years in dental school learning the anatomy of the head, face and neck and since then, we've been working with precision injecting ever since we graduated, which was quite some time ago.
How Botox in Clapham works
You probably know all about Botox; it's been around for years now. It's the purified protein of the Botulinum type A toxin. When we inject tiny amounts of it into your facial muscles, it blocks the signalling between the nerves and the muscle. This means that those wrinkles that are caused by habitually contracting particular muscles start to relax. Over the course of the following week, they smooth out and appear finer, maybe even disappear.
Botox works really well on the wrinkles around the eyes, eyebrows and forehead as well as the upper lip. We know just how much to use to relax your muscles without making you look like you got frozen in the cold.