This week you started thinking about ways to get your face rejuvenated, and you've been wondering about where to go for Botox in Clapham. Yes beauty therapists are great, but did you ever think about using your dentist for Botox?
It may seem odd, but going to the dentist for Botox in Clapham is becoming popular and there are good reasons why.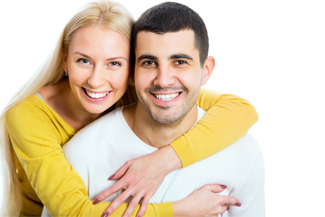 Experts in faces
Dentists have an in-depth knowledge of faces. They spend 5 years at dental school learning about teeth and mouths, so a deep understanding of the face, head, neck and throat also form part of their dental training. By the time dentists get around to training in facial aesthetics treatments, they have already been working with all the facial nerves and tendons, muscles and tissue you want Botox in Clapham to work on.
This is a big advantage over other Botox therapists. Feeling good about our face is vital to our overall wellbeing so it makes sense to go someone who is medically trained for Botox. It may be a temporary treatment, but it lasts for several months.
At Clapham South Dental Centre, we already have a great many patients who are more than happy with the quality of the general and cosmetic dental treatment we provide. We have extended the provision of 5-star treatment in our comfortable and caring environment to now include facial aesethetics by dentists already so good at taking care of nervous dental patients. Your health and wellbeing are at the centre of everything we do.
Botox is used on particular areas where the wrinkles have come about because the muscles are habitually contracted. It works really well on the laughter lines around the sides of the eyes, frown lines between the brows, worry lines on the forehead and lines around the mouth.
When we inject just the right amount of Botox into the lines, it works to temporarily block the nerve impulses to the muscles. Over the course of the following week or so, the lines relax and smooth out. Our knowledge and skills with delicate needle work mean that the results will have you looking younger and refreshed but not frozen and unable to form natural expressions.