They might just be teeth, but losing pearly whites can have a profound impact on the way you feel about your general appearance. From the way you smile, talk, and chew, all avenues are changed for the worse.
If you are looking for a replacement solution that you can trust, discuss your needs with our implant specialist, Dr. Aussia, who will restore your old teeth with dental implants in Clapham.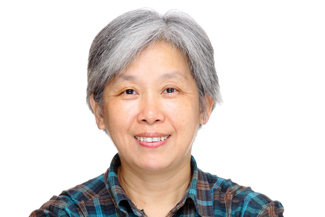 Here is how we can help you
It does not matter how your teeth loss occurred; whether it was due to an accident, age, or neglect, we can assist with growing your confidence in your smile again.
Our practice, Clapham South Dental Care, provides various services to help you to optimise your oral health while keeping your teeth bright, white, and clean.
We may offer a lot in terms of the dental procedures to our patients, but we are particularly prideful about our dental implants in Clapham. Not only do we help people not to restore their teeth, but also their quality of living in small ways.
How will dental implants in Clapham improve my life?
Missing teeth not only limit your life by making everyday tasks like eating, chewing, and talking a challenge but can also cause further tooth and bone loss.
Have you ever noticed the shape of your jaw changing, looking shriveled, and making you look prematurely aged? If you do not replace the lost teeth, the bone underneath it becomes brittle and eventually resorbs due to lack of use. As a result, if the issue is not treated, you will lose multiple teeth.
A dental implant in Clapham replaces your missing tooth at the root, which means that the underneath bone is stimulated as a result. By chewing, eating, and talking, the implant will press down on the bone, helping to regenerate lost tissue while keeping it strong and healthy.
What does dental implant surgery entail?
During the surgical procedure, we drill tiny screws, which are made of titanium, into the space where your missing pearly white once stood.
We then suture these up and leave the rest up to biology. Over the next few months, the surrounding tissue meshes with metal in a process called osseointegration, which relates to the successful integration between bone and titanium.
Are there any restrictions to getting dental implants in Clapham?
You may wonder that if implants are life changing, why are more people not turning to them as a restorative treatment?
The truth of the matter is that not everyone is healthy enough for tooth implants, either because of gum conditions or possess a lack of bone.
Having disease-riddled gums or insufficient bone might be obstacles that delay you from obtaining implants, but it will not prevent you entirely. However, you might have to wait another few months before you can boast your new teeth to the world.
Something else you should factor in if you are considering implants is the price because they are costly. However, the device can last forever and will grant you a life unrestricted by your false teeth.