If you are new to the area and looking for a dentist who can provide dental implants, you should try Clapham South Dental Centre – we're passionate about looking after your teeth. At Clapham South Dental Centre our highly trained dentists excel at providing a warm and caring approach to their dentistry, because patient care is always at the forefront of everything we do.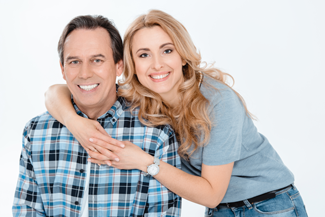 Who are we and what do we offer?
Our team of highly qualified and specialist dentists here at Clapham South Dental Centre represent dental excellence in a wide range of dentistry. We employ an integrated and team-lead approach to our dentistry, as having such a multitude of dental excellence all on hand and all under one roof allows us to provide a truly exceptional level of dental service to our patients. We accept patients from other dental practices who have been referred to us for specialist orthodontics and dental implants. We offer a comprehensive range of dental treatment including routine and preventive dentistry including check-ups and general dentistry.  We believe in giving patients the choice when it comes to their dental treatment so we offer both NHS and private dentistry. Every person is an individual and so their smiles are as individual as they are, this is why we believe it is important to  take the time to really get to know our patients, so we can really understand what they would like to achieve.
What are dental implants?
Sometimes however, and despite our best efforts, brushing alone is not enough to maintain our teeth and smile, and you may find that you will need restorative dentistry including dental implants in Clapham.
Dental implants in Clapham are an almost permanent and well established solution to treating missing, broken and damaged teeth, as well providing stabilisation for dentures. If your teeth are missing or beyond viable repair a specialist dentist will place a titanium post into your gum which will, in time, become fused and integrated within the gum. This is a routine and well established procedure and is carried out by specially trained dentists. The titanium post, when in place, will act as a firm anchor and a long term replacement for missing and damaged teeth. Your specialist dentist will then be able to create a new beautiful smile using crowns, bridges and dentures, which look, function and feel like natural teeth. It  is always rewarding to see our patients radiate a new found confidence and sense of well-being when having  undergone this procedure to create a new fabulous smile.
Why do I need them ?
Once your teeth are replaced there is no need to hide your mouth when you smile, because of unsightly or missing teeth, we understand how embarrassing and awkward this must be for you both in business and in social settings. There are many reasons why people come to see us wanting to receive implants, you are not alone. We are specialists at making sure you get the right treatment which will be tailored just for you and we will make sure we will soon get you smiling again. In order to help, we offer a range of payment options to cover the cost of your treatment, including interest free finance.