Tooth loss can be an uncomfortable and difficult situation to find yourself in and can occur as a result of many different reasons. The main causes of tooth loss are poor oral hygiene and avoiding the dentist. It is important that you visit your dentist here at Clapham South Dental Centre on a regular basis to make sure that plaque and tartar do not build up on your teeth and to prevent the development of dental issues which can cause irreversible complications in the future. Here at the centre we recommend that you visit your dentist at least once every 6 months for an assessment and hygienist appointment. At the assessment the dentist will carry out a comprehensive examination of your teeth and the hygienist will remove any plaque and tartar which has built up in your mouth and examine your gums for any signs of gum disease. If you maintain these two appointments once every six months on a regular basis then you will be able to enjoy clean teeth, healthy gums and good dental wellbeing for life.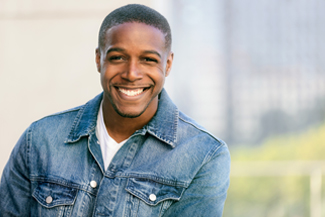 Unfortunately tooth loss can occur as a result of other reasons too. An accident or an emergency which causes trauma to your mouth can result in tooth loss. If you have avoided the dentist for a long period of time then you may have irreversible damage to your teeth which requires a tooth extraction. If you have a missing tooth or you have lost multiple teeth then you need to speak to us at the practice and find out about replacing them.
Dental implants
We can offer you dental implants Clapham as a durable solution. Over the last few decades dental implants Clapham have become the gold standard in tooth replacement therapy. Whether you are looking to replace one missing tooth or you have lost multiple teeth, dental implants Clapham could be the answer to your tooth loss. Dental implants Clapham are, in many cases, a permanent solution to replacing your missing teeth. Unlike removable dental prosthetics, dental implants become firmly embedded into your mouth and are a permanent fixture to which your choice of prosthetic is securely attached. Dental implants can help support a crown, a bridge or a set of dentures and you can use up to 4 implants to replace all your teeth.
First you will need to undergo a thorough examination of your teeth and gums to make sure that you have no other underlying dental issues. If so then these can be addressed with our wide range of restorative dental treatment and procedures. Our dentist will make sure that your teeth are clean and free of tartar and that your gums are free of disease. It is also important that you have sufficient healthy bone to allow successful dental implant surgery. The implant works by replacing the root of your missing tooth and this artificial root will be inserted directly into the bone socket of the missing tooth or teeth. Dental implants help restore the appearance of your smile and also the full functioning of your mouth to what it was prior to tooth loss.