One of the teeth straightening options that you can choose when you visit Clapham South Dental Centre is Invisalign clear aligners. We think these are a great example of a highly adapted dental treatment.
When you begin to understand how Invisalign looks, feels and works, we hope you will see how it perfectly meets several patient needs. If these match the ones you are looking to have taken care of, Invisalign in Clapham might be the right treatment for you.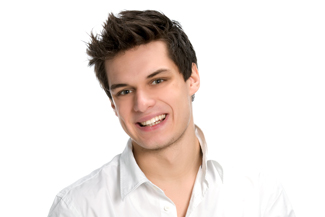 Removable
For some people, the fixed nature of conventional braces is off-putting. They may feel like this kind of 24/7 commitment is something that they want to avoid. While a treatment with Invisalign in Clapham still comes with a certain level of discipline and guidelines that need to be followed, the equipment can be taken out at any time without professional help. The aligners simply slot over the teeth and sit snugly in place for 22 hours or more in the day. To remove them, all you need to do is pull gently on the aligner and it will come out. You need to do this for cleaning your equipment and teeth, and to eat.
Clear
The appearance of teeth-straightening equipment has been an important factor in its development in recent years. More adults want to get their teeth straightened and they don't want to sport metallic train track style braces in the meantime. Invisalign aligners are completely see through, thin and low-profile. This is the perfect combination to ensure that they are not detrimental to your look.
Effective
All the benefits of Invisalign aligners do not lead to any compromises when it comes to their effectiveness. Invisalign aims to improve the cosmetic appearance of the smile in as short a time as possible. The average treatment length is around a year, but the exact time is something that we can advise you about when you have a consultation with Clapham South Dental Centre.
Invisalign works in the same way as conventional braces in that the equipment applies gentle pressure to the teeth to get results. Each aligner moves the process on just a little further. To find out more about how Invisalign works, contact us today.