When anybody hears the word brace, the first thing that springs to mind is an image of the traditional metal or orthodontic brace. And of course, if they hear the word brace while in the dental chair, panic often follows!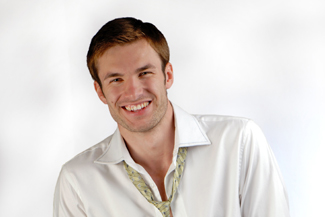 Many people understandably do not want to undertake any treatment that is likely to impact on how they look, eat or feel about themselves, and so many people are not overly eager to start treatment with any kind of aligner.
Luckily, thanks to modern dentistry, there are now multiple braces that offer both discretion and effectiveness, known colloquially as invisible or clear braces. With many of these braces also offering lifestyle-friendly options, such as being removable and easy to clean, it is easy to see why so many people are eager to try them!
At Clapham South Dental Centre, our team has helped many patients achieve their perfect smile through the use of invisible braces in Clapham and could help you too! Our cosmetic dentists are able to offer suitable patients treatments with either the world-famous Invisalign or Damon System, both designed to reverse specific and complex orthodontic issues. Perfect!
Of course, many people have heard of Invisalign braces, but what about the Damon System? Here, we discuss five facts about these invisible braces in Clapham, to give you a broader view of all adult based orthodontics.
They are more comfortable
If you have ever met a person wearing an orthodontic brace, you have probably heard them talk about discomfort. Understandably, such complaints can put a damper on any orthodontic procedure, but with the Damon System, comfort is something that is not in short supply!
Designed to minimise rubbing and pressure, these invisible braces in Clapham can offer you a more pleasant experience while wearing them, allowing you to get on with life pain-free. Brilliant!
They are fast
Treatment with traditional orthodontic braces can take upward of two years to complete and is often longer for adults. Thanks to the targeted approach of the Damon System, many patients are able to complete treatment in less time, with the average treatment being around twenty months, meaning that the entire process is faster and cheaper.
They are less inconvenient
Although this brace is fitted (attached to the teeth), it requires less maintenance than a regular brace, meaning fewer trips to the dentist to ensure it is working. It does not require tightening, meaning there will be less inconvenience overall during the course of the treatment.
They are aesthetically pleasing
While the Damon System is a fitted brace, it is designed to be visually discreet.
Indeed, the wires that go across the brackets are thinner than traditional ones and the brackets are either clear or enamel coloured, to minimise the overall appearance of the brace.
They are easy to fit
And finally, the Damon System is easier to initially fit than other braces, meaning you won't be stuck in a dental chair for hours while our team tried to attach it. Perfect!