We all have something about our smile we don't like, whether that's staining, chips, cracks or crooked teeth, there's always something we want to improve about those pearly whites. One treatment our patients are using to straighten up their smiles is the use of invisible braces.
Here are a few reasons why our patients are coming in for Invisalign in Clapham.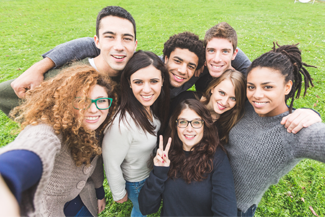 Brief outline
For those that are not familiar with this type of treatment, here is a brief outline of what it involves. This procedure is essentially the fitting of a mouth brace that you swap over with other braces over time, each one slightly altered to the movement of your teeth. Through a gentle application of pressure this apparatus will slowly realign your crooked teeth to a more natural and agreeable position in your mouth.
What to expect
The process of being fitted for Invisalign in Clapham is relatively quick and comfortable, which is a big selling point to a lot of patients who are not particularly keen on treatments involving invasive dental procedures. Once you've booked an appointment at our practice, your dentist will discuss the steps that will be involved, then using high tech scanning equipment they will create a series of 3D images of your mouth.
With this computer-generated picture your dentist will be able to map out how your teeth will be moved and how your straightened smile will look at that the end of the procedure. At Clapham South Dental Centre, we will do our best to give you that perfectly straight smile that you deserve.
Advantages to clear braces
If you're still undecided about Invisalign in Clapham here are a few benefits to the treatment that might change your mind.
To start with, the braces are made from a see-through material which renders them invisible. This helps eliminate any feelings of low self-confidence at having to wear orthodontic gear out in public. Secondly, the braces are removable and easy to clean. Just use a small amount of aligner cleaning solution and then use a toothbrush to lightly scrub this over the brace once every other day.
Treatment tips
After you have the braces fitted here are a few facts to keep in mind to make sure your treatment goes off without a hitch.
First, when you're removing the braces to clean them try to not take too long. The braces need to stay in your mouth for at least 22 hours a day, leaving them out for too long could negatively impact your realignment. Also, there is probably going to be some mild discomfort as pressure is being placed on your teeth. We recommend you buy some over-the-counter pain relief to address this when and if you need to.
Finally, if the guard is removed from your mouth we recommend you keep it in a hard bodied container to ensure it remains sterile and to prevent any accidental damage.
These are just a few interesting facts about our invisible brace's treatment. Hopefully this has helped clear a few things about it. If you're looking to improve your smile and straighten up a few of those crooked teeth contact the practice and book your next appointment now.