If you're thinking about having a brace to correct overbite or unaligned teeth, you may be put off by the idea of having a fixed, metal brace. However, thanks to advancements in technology, it is possible to have bespoke, removeable aligners that will achieve results without having to be fixed in place. These removeable aligners are call Invisalign and in addition to being removable, are also completely clear. So how can Invisalign in Clapham improve your look with minimal fuss?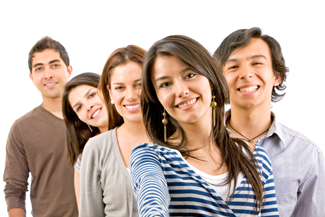 Invisalign in Clapham has great benefits
There are many benefits to Invisalign. Firstly, you can remove the aligners with ease. Although you do need to wear them throughout the day and night, you can take them out for short periods. If you have a special date, an interview or you want to enjoy an hour or two without them, this is entirely possible and will not affect your treatment plan.
Invisalign aligners are also completely clear, made from plastic and designed precisely to fit the shape of your teeth and gums. They stay in place with no wires or brackets and are almost invisible. So even when you are wearing them, your look will not be compromised.
Your overall oral health will not be affected, no teeth will be damaged or removed to fit the brace. As mentioned, you remove them fully for brushing and flossing.
The technology behind Invisalign aligners enables you and your dentist to view the end result before treatment begins, with a 3D digital treatment plan.
How do they work?
Our dentists at Clapham South Dental Centre will take photos, x-rays and digital scans or a dental impression. Then they create a treatment plan, showing you how your teeth look now and if using the digital version, how they will look after treatment. The journey from start to end result is mapped, creating incremental steps along that path. Each step represents the next pair of aligners that will gently nudge your teeth along, with each set worn for 7-10 days. Within 18 months, your teeth will be realigned and corrected, completing their journey with Invisalign in Clapham.
Call into the surgery today and find out if Invisalign in Clapham are the braces for you.