Whether you need a dentist to maintain your teeth, gums and healthy smile, or invisible braces to get you smiling again, Clapham South Dental Centre has got you covered. Clapham South Dental Centre is so much more than a run of the mill dental practice. We are the go-to dentist in the Clapham area and beyond. Why? Well for good reason, firstly we employ a dedicated team of professional dentists who bring a variety of specialist skills together under one roof. Secondly we are known for offering an unparalleled level of patient care.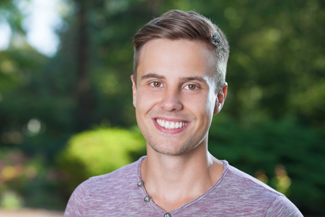 What dental treatments do we offer ?
We employ a highly trained team of dentists and we offer a variety of routine dental treatments including preventive and restorative dentistry and beyond. What makes Clapham South Dental Centre special is that it is really is a centre for dental excellence. We have a large amount of dental expertise on hand, which is available across a whole spectrum of dental treatments. This ensures that no matter what area of dentistry our patient is in need of, we can say with certainty that we have the expertise on hand to deal with it in house. We also have dentists who specialise in all areas of cosmetic dentistry including orthodontics, invisalign and implant surgery for crowns and bridges.. We also accept referrals from other dentists looking for specialist treatment for their patients in orthodontics and implant surgery., Our staff are highly trained and approachable and we love to make sure that our patients feel valued and appreciated as individuals. We know that our patients' smiles are as individual as they are.
Why might I need invisible braces in Clapham.
We are not all born with straight perfect teeth, very few of us are. Sometimes our teeth do not always do what we want them to do and some of us have crooked teeth or too many, with crowded smiles and we need to turn to an orthodontist for a solution.
Gone are the days when the only method of bringing your teeth together in the right position to create that radiant smile was the use of metal braces. Let's face it, they are not the best fashion accessory! There has been a huge leap forward in orthodontics recently and now we can offer almost invisible braces in Clapham which do the same job, but in a much more discreet way. Invisible braces now come in many shapes and sizes and can be removable, depending on how you need them to be. People are abandoning the traditional brace as their new counterparts, invisible braces, offer a far more convenient and aesthetically pleasing way of doing things. They can be removed for eating, cleaning and for special occasions, but need to be kept in for a large portion of the day and night. It is important to stress that invisible removable braces are not for everyone. For teeth which require a significant level of alignment then traditional fixed braces offer the most effective solution. Your dentist will be able to advise you of the best treatment for you. However if your teeth just need a little persuasion to form part of that knock out smile, then Invisalign or one of our other treatments might be just what you need!