Clear Braces in Clapham could be a valid treatment option to consider if you are not happy with the appearance of your smile. In recent years there have been many advances in this area of dental treatment, which makes it easier than ever to improve your smile. This type of dental treatment is more accessible and affordable than ever. Here at Clapham South Dental Centre, we believe that everyone should have the access to sculpt their perfect smile. This form of dental treatment can come in a couple of different forms, fixed bracketed braces or removable aligners can be used to straighten the appearance of your teeth. Many of our patients have been impressed by the nature of this treatment being invisible. Clear brackets and wire braces are used on teeth in the same manner as traditional braces. Other forms of clear braces, such as Invisalign work in a different way, these series of clear aligners fit over the teeth.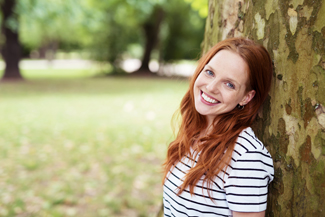 What is the procedure?
If you decide to go ahead with Clear Braces in Clapham, our team members here at Clapham South Dental Centre, will be more than happy to assist you. Different kinds of braces can work better for different people with different sets of dental needs. You will work with your dentist to discover what the best option is for you. Traditional braces pull teeth into the desired position, whereas Invisalign gently forces the teeth into their correct position. Other versions of clear braces, such as the Inman Aligner, use two aligner bows that gently move and guide teeth into their desired position. These different treatments all have a specific goal in relation to your teeth and your dentist will work with you to suggest the best course of treatment. It should be noted here that clear braces have a limited capacity, and therefore can only be used on mild to moderate cases. If your teeth require a different sort of treatment, your dentist will be more than happy to suggest this.
What are the benefits?
Clear Braces in Clapham can offer a series of benefits to their users. Many of our patients have reported that this treatment is relatively painless, some mild discomfort can be found with the added pressure but most people report that it is reasonably comfortable. There are many benefits to this treatment aside from just simply a straighter smile. Your smile can become more aesthetically pleasing. Your self-confidence can be boosted dramatically. A healthier smile can lead to a healthier mouth overall. Gum disease and the risk of damage to teeth can be reduced. Better digestion can also be promoted as the teeth have better functionality. During the process of this dental treatment, it is important to look after your oral health, this can be done through regular brushing, flossing and attending regular dental appointments. Your dentist will always be on hand to ensure that you are receiving the highest standard of care.