If you have been researching which clear or invisible brace is going to be the best option for your teeth, you have probably been bombarded with information about Invisalign.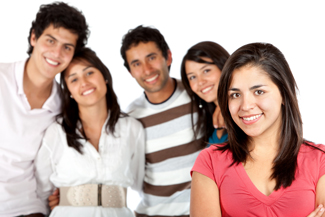 Of course, while Invisalign is one of the most well-known brands in the world, it is far from the only discreet, adult based aligner available and, as odd as it sounds, it may not be the best one for you.
Indeed, if you have a more complex orthodontic issue, you may have thought for a long time that that only option that was available to you as an adult would be traditional, metal aligners. In severe misalignments, this may be the case, but thanks to braces like the Damon System, you may have the opportunity to wear a more discreet brace.
At Clapham South Dental Centre, our team is proud to be able to offer suitable patients clear braces in Clapham. As a fitted but discreet brace, the Damon System is a great way to correct issues that cannot not be managed with Invisalign, but do not require the traditional orthodontic braces either.
Perfect!
Want to know more about the Damon System? Read on for answers to the top five FAQs about these clear braces in Clapham.
How long does the treatment take?
On average, treatment with these clear braces in Clapham takes between six to eight months to complete.
As the Damon System is a fitted brace, our team can adapt different parts of it more accurately to speed up the process, meaning that you will have a shorter treatment time overall.
Is it painful?
Many dental patients worry that the Damon System will be painful as it is fitted. However, in comparison to other fitted braces, it is not uncomfortable to wear or to use.
As the brackets that are used to secure the brace in place are low friction, you should not experience any discomfort while wearing this brace or attending our surgery for adjustments.
Is it expensive?
When you come to Clapham South Dental Centre for your adult orthodontic treatments, our team will discuss payment options with you.
If it is deemed suitable, we may be able to offer you financing options to help you break down the cost into affordable monthly chunks.
Will this brace need tightening?
Yes, it will.
As mentioned earlier, one of the advantages of the Damon System is that it allows our team to target the movement of your teeth with greater precision.
Depending on the severity of your misalignment, you may need to attend our surgery for adjustments or tightening frequently but don't worry. Due to the design of this brace, these sessions will not cause discomfort; if they do, it should be manageable with non-prescription painkillers. If you notice extreme amounts of pressure post-fitting, contact our team for a check-up.
Will I need a retainer?
Yes, you will.
With all orthodontic treatments, you will need a period of wearing a retainer afterwards, to prevent your teeth from reverting back to their original positions.