While it may seem odd for someone to approach their dentist asking for a brace to be fitted, with the availability and affordability of the Invisalign brace, this is becoming a common occurrence.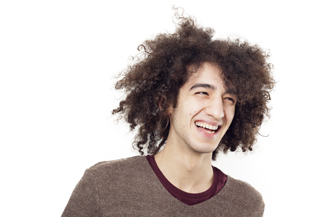 In the past, orthodontic treatments that were completed in adulthood were often expensive, time-consuming, non-discreet and, unfortunately, very uncomfortable. As an adult based aligner, Invisalign is, as its name suggests, discreet and can treat a range of adult orthodontic issues without the need for large, metal aligners. Perfect!
At Clapham South Dental, our team is experienced in all types of invisible braces in Clapham and can provide you with an assessment to determine which aligner you would gain the most benefits from. Fast, affordable and with the added discretion of the clear plastic aligners, what have you got to lose from booking your Invisalign assessment with our team?
Need to know a bit more before you commit to invisible braces in Clapham? Here is a brief guide to Invisalign treatment.
Consultation
During your initial consultation with our team for your invisible braces in Clapham, we will use a 3D scanner to obtain an image of the inside of your mouth. The 3D scanner is a completely painless procedure, which takes less than a minute to complete and provides our team with a more accurate image of your teeth. Uploading this to our specialised computer, we will be able to show you how your teeth will move during your treatment and will also be able to predict how long you will need to wear the braces for.
The fitting
Depending on which orthodontic issues are being treated with Invisalign, you may require more or fewer retainers to complete the treatment.
As mentioned briefly earlier, these aligners are clear and due to their removable nature, you will need a different tray or aligner for each stage of your teeth being moved. Our team will have sent the 3D scans of your teeth to a specialised laboratory to create the aligners, so when you have your first aligner fitted, it will slot over your teeth perfectly.
Wearing
You will need to wear your Invisalign brace for a minimum of 22 hours per day to ensure that your teeth are being straightened.
On average, you will need to change to the next retainer about every 2 weeks during treatment, but this may vary. When wearing Invisalign, you must practise exceptional levels of oral hygiene to prevent decay, so you will need to up your brushing regime and floss as often as you can.
Aftercare
Once you have completed your treatment with Invisalign and your smile is gleaming, you will still need a bit of additional support to keep it that way.
To prevent your teeth from relapsing into their original positions, our team will provide you with a custom-fitted retainer, to wear for a set period each day until your teeth are firmly placed in their new positions. The time that you wear the retainer for will depend on your clinical circumstances.