As the name suggests, invisible braces in Clapham can offer orthodontic treatment that is virtually unnoticeable, giving you the confidence to smile throughout treatment as your tooth alignment is discreetly fixed. We at Clapham South Dental Centre are dedicated to giving you options when it comes to orthodontics and allowing you the freedom to make an informed decision about what you would prefer to choose for your oral care, during a consultation with one of our dentists. Receiving good, professional orthodontic treatment can change your oral health dramatically which in turn can have a good effect on your overall health.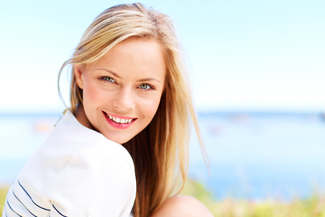 What is orthodontics?
Orthodontics is an area of dentistry that diagnoses, prevents, and treats facial and dental irregularities like crooked teeth or a bad bite. An extra two to three years of study are required for dentists in the area of orthodontics, where they learn how to safely move teeth and the jaw into proper alignment, guide facial development and ensure healthy growth in the jaw.
The types of problems that an orthodontic specialist would treat are called malocclusions. These may be inherited malocclusions and include jaw growth problems, missing teeth, extra teeth, crowded teeth, and spacing problems. However, there may be habits in early childhood that have nothing to do with genetics that can cause malocclusions like thumb sucking, using a pacifier after the age of 3, and extended bottle feeding. Also, injuries at any age may form malocclusions and might need to be treated with orthodontics.
It is often untreated problems in youth that make people seek invisible braces in Clapham during adulthood, due to the fact that they are far less noticeable than traditional braces.
Your options
Cfast – is a simple, gentle, and minimally invasive treatment that can fix issues of spacing, crookedness or overcrowding with the top and bottom 6 teeth. This treatment can also level and round out the arches, giving adults a smile that is more to their liking. The key benefit of this treatment is that the brackets and wires that are secured to the teeth are tooth coloured and thus far less noticeable than traditional metal braces. They also act a lot faster with treatment being completed within 3-6 months, thus being more gentle on the pocket as well as your mouth.
Incognito braces – or lingual braces are fitted behind the teeth and so are virtually unnoticeable during treatment. They may feel strange at first, but you will quickly get used to them, this is the new generation of braces that are straightening all kinds of crooked smiles with great success the world over, offering you complete discretion as you go about living your life.
With invisible braces in Clapham you can fix any malocclusions whilst continuing with your life, as usual, smiling for photos, eating your regular foods without having to remove any appliances, and speaking publicly without feeling self-conscious. The confidence boost that having a straight pleasing smile will bring you is worth these easy treatments, after which you can get your teeth professionally cleaned and whitened for that extra boost in radiance.