How do you use your smile? It is the way you connect with family and friends? Is it how you brighten up a stranger's day? Perhaps it's just for you, when you recognise something joyful or a happy memory pops into your head. Or it could be how you make your way in the world. Perhaps you have a public-facing job, or one that involves a lot of networking.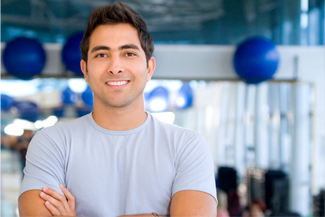 Whatever your smile means to you, it's the one tool we all have freely available to us every day, it's a powerful method of non-verbal communication and how we use it can have far-reaching effects on our lives. Which is why not feeling that it's okay to smile can be disastrous. Anyone with crooked, crowded or spaced out teeth will tell you that being self-conscious about your smile can put a real dampener on how you relate with others, and how you feel about yourself.
Is this you? Do you believe that, as an adult or a teen with a mild to moderate misalignment of the teeth, that there's no point in getting braces? After all, who wants to go through 2 years of having metal fixed to their teeth? If you want to feel less afraid to smile, it doesn't seem the best way to go.
That's why we offer Invisalign in Clapham here at Clapham South Dental Centre. We want our patients to start feeling better about their smile from day one of treatment. And with these discreet, clear aligners, it's possible.
Invisalign in Clapham is a different kind of braces system than you may be familiar with. Instead of metal brackets and wires pulling the teeth into position, it uses thin, clear mouth guards to gently nudge the teeth into place over time. Each pair of aligners is custom-made and specially designed to move your teeth.
As the aligners are clear, Invisalign in Clapham is almost invisible: only a professional (or perhaps your mum) would notice you are wearing them. They are taken out for eating and cleaning, so are easy to maintain and to fit into your lifestyle.
Give us a call today and find out how you can benefit from these wonders of modern dental technology.