Here at Clapham South Dental Centre, we are fully committed to providing the local residents of Clapham with the highest standards of dental professionalism, care and consideration. We gladly welcome both private and NHS patients, and we offer a wide array of both cosmetic and structural dental solutions, and utilise some of the most cutting-edge dental equipment and methodologies available. One of our founding principles is to provide our patients with a bespoke, tailored dental experience that caters to their individual needs and requirements – rather than adopting a one-size-fits-all approach that is often found in other practices. It is by building a good rapport and longstanding relationships with our patients that we have become established in the local Clapham community, and we are proud to continue to serve its residents.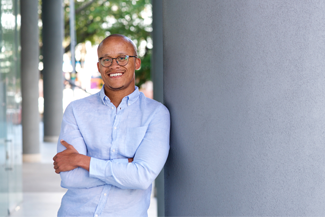 Discreet orthodontics
Some procedures which has gained a large degree of popularity in recent years here are Botox, Invisalign, Invisible braces and clear braces here in is Clapham. These treatments are becoming increasingly favoured over contemporary orthodontics such as fused metal 'train-track' braces which are often uncomfortable and largely impact on a patient's outward appearance –  sometimes having a detrimental effect on their self- esteem or confidence. The process of Invisalign replaces conventional fused braces with a custom fitted, removable retainer which gradually aligns a patient's teeth to their correct specifications agreed during consultations with a practitioner of the patient's choosing prior to beginning treatment. The Invisalign retainer is constructed from a patented 'SmartTrack' plastic, which is used due to it's malleable yet firm qualities. Inside the retainer, pressure points gradually push the patient's teeth into their correct position over the course of treatment – which varies depending on the degree of misalignment, but typically lasts around twelve months. Invisible braces in Clapham are another form of discreet orthodontics we offer. These are similar to typical metal braces, however invisible braces in Clapham are constructed from clear plastic brackets, which are far less visible from the outside. Clear braces are again similar to Invisible braces in Clapham in that they are fused to the front of a patient's teeth, however they are constructed from white plastics that are colour-matched to the surrounding teeth enabling them to blend in unobtrusively.
Fountain of youth
One treatment on offer here, which is not a dental treatment but rather a form of facial rejuvenation, are Botox injections. These are facial injections that are used to halt the visible signs of ageing on a patient's face such as wrinkles or lines. Botox treatment works by administering a botulinum toxin directly into the tiny facial muscles on a patient's face that control expressions. The botulinum toxin freezes these nerve endings, causing them to smooth over, and thus the patient appears visibly younger. Botox injections are only administered by a qualified professional, and the entire process only lasts around fifteen minutes from being administered before patients can see the effects taking place. Effects of botox can be enjoyed for between 6-12 months, depending on the extent of treatment and can vastly restore the self confidence and vitality of those undertaking treatment.