Ask anyone what makes a smile beautiful, and many of the answers may reference 'straight teeth'. Having perfectly aligned teeth is the dream of many, which can come true with Invisalign in Clapham.
Our practice, Clapham South Dental Centre are providers of this advanced aligner system that does the work of standard braces, but provides so much more with regards to the overall user experience.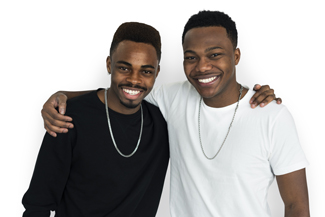 What Invisalign in Clapham offers you
As the aligners we use comprise of clear plastic, Invisalign or invisible braces are practically undetectable to those who do not know that you wear a straightening aid, which is an appealing feature for many of our patients.
We also use 3D technology that helps us create a series of aligner trays that appropriately match the unique shape of your teeth and their position in your mouth. This means faster treatment time and accurate results predicted before your treatment has begun.
Name some of the benefits I can enjoy as an Invisalign user
Design and overall experience
We have made mention of one of Invisalign's benefits, and that is its subtle look. The design of Invisalign in Clapham was created so as not to draw attention to its user.
Braces are effective, but the user's journey is not all its cracked up to be, especially with regards to the way it looks and how it feels.
Invisalign has revolutionised this journey because it is incredibly user-friendly.
Fits around your lifestyle
Put off braces at the thought of never being able to take them off, even to eat or brush your teeth? Next to their invisible appearance, Invisalign users love the freedom of removing the device when they need to, the operative word being 'need'. You should wear the device for 22 hours a day to maximise their effectiveness.
You can take them out to perform everyday activities, like eating and brushing your teeth. By wearing them, you will not have to worry about getting food stuck in your wires or tooth discolouration, which is unavoidable with metal braces.
You can have your progress carefully monitored.
Like with any device, there may come a time where you grow tired of wearing them.
During these times, when you feel like there isn't any progress being made, we can show you how your treatment is going using our advanced technology.
Treatment times are generally shorter.
Using conventional straightening aids, you may be given an approximate treatment time, which may change. Generally, braces are worn for one to two years, which for some people, is far too long a time to wait.
For the most part, treatment times for invisible braces are shorter, spanning a couple of weeks to a few months or a year depending on the severity of your dental issue.
Are there any downfalls or limitations?
Invisalign may be limited in the malocclusions and alignment issues that it can address. For example, if you have a severe overbite, invisible braces may not be the most suitable device for you.
Revive your smile with clear aligners today!