What do you want your perfect teeth straightening device to be able to do for you, apart, from the obvious, which, of course, is to straighten your teeth?
Do you want your straightening device to take over your entire mouth, your life even? Or would you prefer it to be as much in the background as possible, not interfering with either how you look or your diet, as so many braces are liable to do?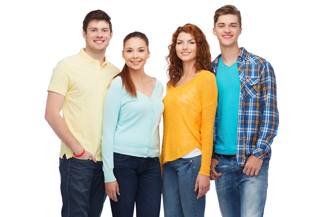 If you want your braces to be pretty much invisible and stay out of the way when it comes to food choices, then you don't need braces, you need Invisalign in Clapham.
Never seen Invisalign in Clapham before?
Well that's hardly surprising, considering that instead of brackets and wires you get clear plastic aligners that go over your teeth like mouth guards, only way thinner, so thin, in fact, that once they are in place, no one really notices you are wearing them.
But rest assured, here at Clapham South Dental Centre, lots of our patients with mildly to moderately misaligned teeth have used them, plenty are using them right now. You may even have sat in the waiting room and been smiled at by one of our patients wearing Invisalign in Clapham, only you'd never know, because these aligners are so discreet.
What about food?
Invisalign aligners are removable. You take them out when you want to eat or drink anything that's not just water. You eat, brush your teeth and put your aligners back in. Having aligners gives you the freedom to eat whatever you like; there are no restrictions for fear of damaging your device. All you have to do is be sure to wear your aligners for 20-22 hours a day, every day, during the length of your treatment. Your teeth need sustained pressure in order to move, and if you don't maintain this, it can extend the length of your treatment, which, by the way, takes a year, on average.
Not everyone can wear Invisalign in Clapham, but the way to find out if your alignment issues are suitable is to come in for a free consultation with one of accredited Invisalign providers.