If you could get your wonky teeth lined up properly, and do it without people knowing what you were up to, would you go for it? If you have answered yes to this question, you are not alone. Many people would love to get their teeth straightened, but cannot face going through months of squirming self-consciousness every time they open their mouths and show the world the clunky metal train track braces cemented onto their teeth. Train track braces are for kids, right? Maybe they are, but that does not preclude adults getting their teeth realigned, because here at Clapham South Dental Centre, we have a great range of invisible braces in Clapham.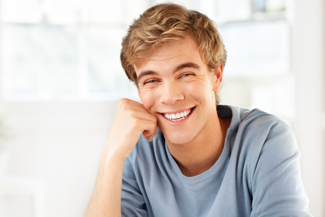 What are invisible braces in Clapham?
Invisible braces is an umbrella term used in the dental profession for any teeth straightening devices that have been designed with discretion in mind. Some are more invisible than others, but all are way less intrusive than the metal braces we all associate with the gawky early teenage years.
Dr Crandon can help you find the right invisible braces in Clapham for you
Dr Tomos Crandon is our resident braces dentist. He has spent extra years after dental school studying for a postgraduate degree in braces dentistry and many years after that working as a braces dentist. When you see Dr Crandon, you are getting treatment from a highly skilled and experienced dentist. He will be able to advise you on which braces are best for realigning your teeth.
The treatment times vary depending on what needs to be done. Teeth can only move so fast, but the younger you are, the quicker your jawbone is able to resorb and rebuild the bone. This is the process that moves the teeth. We put pressure on them and the jawbone responds to this process to relieve the sustained pressure. Keeping up the pressure in a particular direction is how we can get your teeth lined up properly.
After you finish your braces treatment, you will need to wear a retainer, either bonded to the back of your teeth or a removable one, to keep your teeth in place while the bone hardens around them.