Clapham South Dental Centre is a fully integrated dental practice and a whole lot more. With a dedicated team of highly trained and expert dentists all practicing in one facility we are able to offer dental excellence across a wide spectrum of dental treatments, ensuring amazing patient outcomes, day in day out.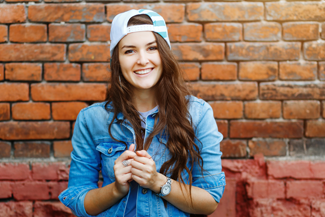 Clapham South Dental Centre offer an integrated and team focused method of dentistry, with a high degree of patient care intermingled within the very fabric and ethos of the practice. From the outset we strongly advocate preventive dentistry as the front line defence for healthy teeth, and we cater for patients both young and old with first class routine and general dentistry. More than this, we offer orthodontic treatment.
I was born with crooked teeth what can I do
We are not all born with a perfect smile and flawlessly straight teeth, in fact few of us are. When it comes to creating a beautiful smile it is important that our teeth are in alignment and in the right position to start with The standard, and in fact until recently, the only solution for this was fixed braces. We all know these metal braces, the ones with adjustable wires and fixings, which need continual dental visits in order to achieve the desired results, and let's face it, are not the most pleasant accessory. Recent advances in orthodontics have provided several options which make the whole process not only a lot more discreet, but a whole lot more convenient and easier to manage. To start with, clear braces in Clapham provide the same end result, but are much less visible. Clear braces in Clapham have grown in popularity in recent times and our patients feel a lot more comfortable wearing them. Invisalign, for one, represents a truly revolutionary leap in orthodontics offering clear braces in Clapham which are custom made aligners, barely visible and removable for brushing and eating. You will need a number of Invisalign tooth aligners on your journey to straight teeth and a fabulous smile, with the average treatment time being between 6 to18 months. On initial consultation your specialist dentist will take a mould of your teeth which is then fed into a computer which will generate a virtual reality model of your teeth Your dentist can then use their expertise to design a series of custom made teeth aligners made especially for you. This method has been the preferred solution to obtaining a fabulous smile for many  A-Listers and celebrities for many years. Other types of clear braces are otherwise known as ceramic braces. These braces can provide the precise results of traditional braces, but are constructed so as to have either transparent or tooth coloured brackets. This makes them unobtrusive to the casual observer and their performance is extremely efficient.
Will it cost a fortune to have clear braces?
It has now become more affordable and available to you now.  We offer convenient and easy interest free finance, allowing you to spread the cost of your treatments with easy monthly payments. Why not get in touch today and see how Clapham South Dental Centre can put you on the road to a fabulous smile?