It was once a bit stigmatised to seek out orthodontic care in your adult life.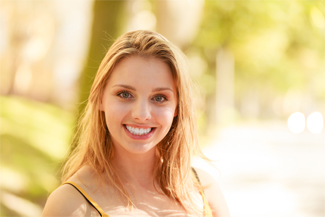 It was associated with large, metal braces that were far from discreet and very expensive. However, as demand for adult orthodontic care has grown, so have the choices that dental surgeries can offer. Now, patients have access to treatments ranging from the standard brace to invisible aligners like Invisalign, with many orthodontic tools in-between.
At Clapham South Dental Centre, we are exceedingly proud of the range of orthodontic tools that we can offer to our patients, especially our range of invisible braces Clapham. We have an orthodontic tool for everyone and will ensure that when you come to us, you get the straighter smile that you want.
Here, our team answers key questions that we receive from patients about to undertake treatment with invisible braces Clapham; in this case, the Damon System. So, read on and enjoy!
How does the Damon System work?
The Damon System works in a similar way to a standard brace. These invisible braces Clapham have brackets that can be attached to the front of your teeth using dental cement. Our team will then adjust the position of the wire in your mouth to move the teeth. These are known as tightening sessions or adjustments.
The tension applied to the archwire by these tightening sessions then causes the teeth to move via pulling.
Are they discreet?
Yes, Damon System braces are discreet; they are not quite as discreet as invisible aligners, but few people will be able to spot that you are wearing them. As they are braces, they will be fixed to your teeth. However, unlike standard braces, the brackets (or the bits that attach the wire to the teeth) on the Damon System braces are not metal. With the Damon System, the braces are usually clear or enamel-coloured. It is also worth noting that the wires themselves are thinner than those on a standard brace, ensuring that you will have a brace with less of an aesthetic impact.
How long do they take?
This will depend entirely on the issues being corrected. However, the Damon System typically works faster than most standard fitted braces. On average, our patients who have used this system were required to wear it for between 6 and 12 months. Our team will be able to provide you with a more accurate timeline when you attend your initial appointment with us.
Are they expensive?
Many patients worry that undertaking orthodontic care in adult life will be expensive. However, at Clapham South Dental Centre, we know that it can be concerning trying to fund orthodontic care. So, we can offer you 0% financing options to help you pay for your dental treatments; this will ensure that you get the straighter smile that you want without putting undue pressure on your budget.
Will I need a retainer?
Yes, as is the way with all kinds of orthodontic care, after you have undertaken the Damon System, you will need to wear a retainer.
Remember, a retainer is not a brace; it is like a mouthguard that prevents your teeth from reverting to their previous positions. So, not wearing one can actually undo months of work and expense.