Emphasis on beauty standards is often targeted more towards the fairer sex, but we at Clapham South Dental Centre know that men are just as concerned about their appearance as their female counterparts. With Invisalign in Clapham, for those of you with discerning tastes and who care for the face that they show the world, there is no better way to perfect your smile. Whether you're entering the dating scene or the corporate world for the first time, we know you want to feel confident about the first impression you give to new people and that you would most probably want to make any changes with discretion.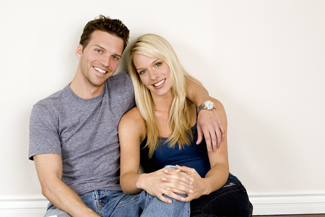 A new focus on male grooming
For the last 2 decades or so, male grooming has reached new heights, from skincare to injectables, more men are taking their aesthetic goals further than ever before, and none of the ladies are complaining about it. So what else are men finding they need to enhance regarding their personal appearance? The answer is their teeth; psychology suggests that people with straight teeth and a nice smile are considered to be more attractive, have better success in their love lives and careers, and are even perceived to have better hygiene. Now while we agree that this is not always the case, the unconscious perceptions that people have when they first meet you are inescapable, leading more and more men to seek a solution to fix their smiles.
There is however still a level of secrecy men like to keep when it comes to their personal grooming, in fact, it could be argued that women are far more open about what it takes to stay beautiful than men are. Men prefer it to look like they didn't even try and some men may like people to think they have a 'just rolled out of bed' perfection, without having made any effort, and this is where Invisalign in Clapham can help you.
Clear aligners keeping it hush
With a clear aligner, you can go about your day and life while going through tooth aligning treatment without anyone the wiser, this treatment is practically invisible and is very easy to fit seamlessly into all of your activities.
At your first consultation for a clear aligner, a 3D digital scan will be taken of your mouth, this can immediately be seen on a computer which then calculates how your teeth will shift over time and how long you will need treatment for. Then this calculation is sent to a laboratory and a set of clear aligners are custom made for you with the use of 3D printing technology.
You will be sent the full set of aligners that need to be changed every 1-2 weeks, as they gently push your teeth into position. Each aligner is completely removable for eating and cleaning and because they are changed so often, they never discolour. With Invisalign in Clapham, you can take control of your smile and appearance and help boost your confidence, all with complete discretion while you go about your normal life and activities in comfort.