Invisalign Clapham is a modern and highly popular method of addressing mild to moderate misalignment of teeth, to improve the aesthetic appearance of a patient's smile.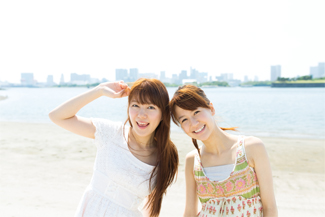 The earlier in life that you decide to address the misalignment issues of your teeth the less chance there is of experiencing dental complications in the future. Speak to us at Clapham South Dental Centre today and find out about Invisalign Clapham and whether or not it is suitable for you.
Is Invisalign suitable for you?
Here at our practice we will carry out a thorough examination of your teeth and gums to make sure that you are not suffering from any dental problems. It is important that your teeth are clean and that your gums are strong and healthy to be able to undergo Invisalign Clapham safely and without causing any dental complications. If you do have particular oral conditions that require attention then you need to undergo restorative dental care prior to beginning treatment with Invisalign Clapham.
Once our dentist is happy that Invisalign is appropriate for you then you will undergo a specialist 3D scan using the latest iTero technology which helps create a digital image of your mouth from which an individually tailored treatment plan will be put together for you.
How does Invisalign work?
Invisalign works using a series of clear thermoplastic aligners which push your teeth into a neatly aligned formation over a certain period of time. Your scan results will be used to manufacture the aligners themselves with accuracy and precision, so that they fit you comfortably, help produce predictive results and create excellent aesthetics. Each of these aligners is designed to be worn for 2 weeks at a time and will move your teeth by approximately 0.25 mm during this period. The aligners need to be worn in your mouth for approximately 22 hours of the day and taken out at mealtimes so that you can enjoy your meal whilst soaking the aligners in a cleaning solution. Once you finish your meal you are able to brush your teeth thoroughly and floss to make sure your mouth is clean before placing the aligners back into your mouth. This helps you maintain good oral hygiene throughout the process.
During your treatment you will visit the dentist after changing every 3 or 4 aligners to make sure that the process is coming along successfully. Our dentist will also check that your teeth and gums remain healthy during this time and that no underlying issues are developing as a result of the movement of your teeth.
Invisalign is a highly popular treatment choice because it allows you to correct the aesthetics of your teeth at your complete discretion. As the name suggests the aligners are almost invisible and they are also comfortable to wear and highly convenient, with little or no effect on your daily lifestyle. Speak to us at the surgery today to find out more about Invisalign and begin your journey to achieving a beautiful smile and promoting better dental health very soon.