As we get older our teeth can naturally move and shift into slightly off-centre positions from their neighbours. Now this may not seem too bad, but it can cause quite a number of problems as these now crooked teeth become breeding grounds for plaque, tartar and bacteria, as well as potentially ruining an otherwise perfectly straight smile.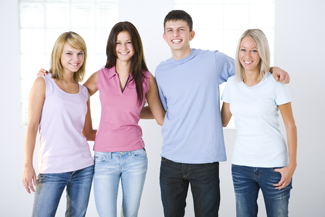 That's why we provide our patients with Invisalign in Clapham. This simple treatment process allows us to help you with your crooked teeth woes, so with that in mind here's a little extra information.
What is Invisalign?
If you have never had an appointment for Invisalign in Clapham then don't worry, it's a fairly straightforward and simple process that shouldn't take too much time out of your day. It involves using a custom moulded, see-through plastic brace that your dentist will fit over your teeth. This appliance slowly places a small and gentle amount of pressure onto the parts you want to straighten and over time the teeth should start to realign.
How are the braces fitted?
The fitting process is where things start to sound a little like science fiction. After being brought in for an initial consultation meeting your dentist will normally use a machine that scans your teeth using lasers or LEDs. This is to map out the topography of your teeth to provide a digital imprint that your dental team can then manipulate to show you how they will straighten your teeth.
After showing you how your realignment will work this information will then be sent off to a lab that will produce your custom fitting brace. At Clapham South Dental Centre our team will thoroughly explain your realignment process so you know exactly how we will help straighten out that smile of yours.
What are the benefits?
There are a number of great life benefits to going through with this treatment.
As an example, because the braces themselves are see-through you don't have to worry about feeling too self-conscious as you wear them outside during your daily routine, as the clear plastic material makes it incredibly hard to spot. Another positive of this procedure is that the braces are removable, so you can pop them out for a break or to give your teeth a good clean after meals.
Tips for looking after your brace
After you leave our practice with your brand new braces the only thing you will need to do is make sure you clean them regularly. We can recommend a cleaning solution which should be lightly scrubbed across the surface of the appliance with a toothbrush. Generally you should be doing this at least once every other day to reduce staining, clear out plaque and kill any harmful bacteria that might build up throughout the day.
Also, after each cleaning you should rinse the braces with cold water and leave them to dry in a hard bodied container, to allow them to remain sterile and safe from any accidental damage.
These are just a few interesting facts about our Invisalign braces. If you're interested in learning more about the realignment process or would like to sort out a few crooked teeth, then contact the practice and schedule an appointment with our team.