Clear braces are a popular treatment option for uneven or crooked teeth, with people of all ages enjoying the benefits of this means of improving their smile. They are made up of a soft plastic in the form of trays. These trays are made for the patient on an individual basis (after the creation of moulds during the preparation process), so that they fit over the teeth easily and comfortably. They are transparent, which makes them very appealing to those patients who may be a little self-conscious about embarking on an orthodontic treatment.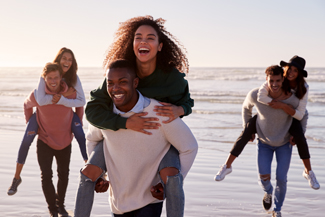 How do they work?
Clear braces, also known as aligners, are designed to be worn for the majority of every 24-hour period (usually around 22 hours). They gently move the teeth into a better position during the period of treatment. Aligners are usually worn for around two weeks, after which the teeth will have moved into a slightly different position. After this time, they are replaced with a new set which encourages the teeth to move further, with each time getting closer to the desired result. This process usually takes a few months, making the braces a relatively quick way of improving their smile.
Can anyone get these braces?
Whether or not a patient is a suitable candidate for these braces very much depends on their individual circumstances. However, it is worth noting that age is certainly no barrier to getting this kind of treatment; with many adults of all ages opting to get their teeth straightened with aligners. Rather, the crucial factors determining whether or not they are suitable are the complexity or severity of the individual case, and the commitment of the patient to the treatment process.
Commitment to the process
The importance of this should not be underestimated. If the patient is not disciplined about the wearing of the braces and oral hygiene, then this may not be the best option. Those who are unsure about wearing the trays for most of the day, every day, should think carefully before opting for invisible braces. Keeping the braces, the teeth and gums clean is also of utmost importance in order to ensure the best possible result.
Are they expensive?
Clear braces in Clapham can be very affordable. We discuss the cost and how it can be paid before starting treatment, allowing our patients to feel confident and relaxed throughout the process.
Find out more about what we can do for you and your teeth
Read more about all the ways we can help patients to achieve a better smile through orthodontic treatments like invisible braces, improved oral hygiene and much more.  Getting the teeth straightened can allow the patient to keep their teeth cleaner and healthier, as misaligned teeth can make it difficult to remove plaque and food debris. Regardless of age or the condition of the teeth and gums, there are ways we can help everyone to feel more confident about their appearance, as well as promoting good oral health that can be beneficial for general health.