As the popularity of cosmetic dentistry spreads across the UK, more people are attending their dental surgeries for makeovers than check-ups!
One of the most popular treatments seen at our clinic in Clapham South is Invisalign.
Designed to help those who have mild to moderate misalignments of their teeth, Invisalign is a cosmetic, orthodontic treatment that provides fast results with added discretion.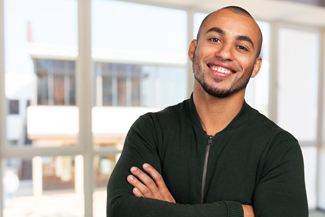 However, many people who could benefit from having invisible braces in Clapham are wary of pursuing them, due to the myths surrounding this aligner.
At Clapham South Dental, we are proud to be able to offer all of our suitable patients Invisalign braces and are eager to dispel some of the most common myths surrounding these invisible braces in Clapham.
Myth 1- Traditional braces work faster
Traditional braces are the standard, metal brace that is often offered to children and as Invisalign is typically offered to adults, the origin of this myth is unknown!
However, the underlying system for Invisalign is fairly different and speeds up the overall treatment time. Instead of moving the crown and the root of the tooth separately, like metal braces, Invisalign moves both at once, cutting treatment time in half.
Myth 2- I will have to give up my favourite food
Once again, the origin of this myth is unclear.
The invisible braces in Clapham that we can offer our patients are removable, so you will be able to take them out when you consume food. This also enables you to consume whatever foods you wish, as there is no concern about your braces becoming damaged.
Myth 3- I can order them online
No, you can't!
While there are many advertisements on both the internet and television offering a similar brace to Invisalign at a reduced cost, these braces are not comparable.
To be fitted with an invisible aligner that is guaranteed to work, you need to visit one of our dentists, who are experienced in working with this brace and understands the technology that is used alongside it. They will be able to assess if you are suitable for the treatment, how many aligners you will require to complete the treatment and most importantly, they will be able to conduct regular check-ups to ensure the brace is working effectively.
Like most medical treatments offered online that require no consultation, television advertised aligners are unlikely to work and may actually cause more harm than good.
Myth 4- Invisalign causes cavities
Historically, there is a correlation between traditional braces and an increase in cavities, so we think this is where this myth originated.
As Invisalign is removable, you can take them out when you brush your teeth and so, your oral hygiene will not be affected in anyway.
Myth 5- Older adults can't benefit from Invisalign
Invisalign was initially designed for use in adults and older people; Invisalign teen came afterward.
There is no upper age limit on Invisalign braces and, as long as your overall oral hygiene is good, you can try them!