Many people suffer with some degree of misalignment when it comes to their teeth. Very few people are lucky enough to have perfectly straight teeth. Those of you who have slightly crooked, gappy or overcrowded teeth don't have to put up with them though. The answer could be to invest in treatment with Invisalign in Clapham.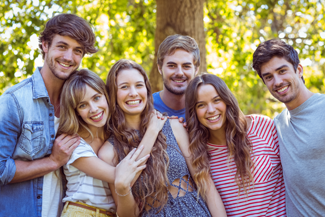 At Clapham South Dental Centre, we have helped many patients to correct moderate alignment or bite issues, with the use of Invisalign clear aligners. There are different types of Invisalign in Clapham, and the system can be used to treat a wide range of orthodontic problems.
Why bother straightening your teeth?
You may think you can just live with your crooked teeth, there are several advantages to correcting them with Invisalign in Clapham. Misaligned or overcrowded teeth are harder to clean, with more nooks and crannies where plaque and bacteria can build up. This increases the risk of tooth decay and gum disease.
Why choose Invisalign in Clapham?
The Invisalign system is incredibly advanced and very popular. It enables you to straighten your teeth without it being obvious to everyone. The clear aligners are comfortable to wear, unnoticeable to people looking at you, and are designed to be removed when eating. They need to be worn for around 22 hours a day in order to be successful, but there is no reason why you can't remove them to play an instrument or have your photograph taken.
With Invisalign's innovative system, we can plot your treatment digitally and predict every step. This means you can change the aligners yourself every 2 weeks and will only need to come in every 4 to 6 weeks. The advanced technology Invisalign uses means we can give you a good idea of what your smile could look like using 3D imaging. There is even an app so you can track your progress.
Spread the cost with our finance options
With our finance options you can spread the cost of treatment over a year, so you don't have to pay for it all at once. If you think you could benefit from Invisalign in Clapham, come in for a consultation and we will talk through the options with you.