At Clapham South Dental Centre, we pride ourselves on providing patients with the highest standard of professionalism and care across all aspects of dentistry. We welcome both private and NHS patients all year round, and offer a wide array of both cosmetic and NHS backed dental care across a number of procedures and methodologies to all ages and stages of life. One of the foundation stones here is our longstanding relationship, built on trust and understanding, as well as the good rapport that we share with the patients. Patients have the ability to choose the dental practitioner with whom they feel most at ease – and in the event of an emergency, they can be assured that they will receive the highest standard of dental care that same day.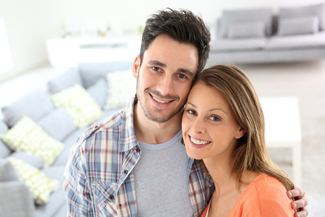 Discreet orthodontics
One of the popular cosmetic treatments that we offer here is the installation of various forms of discreet orthodontic and dental alignment procedures, such as Invisalign, invisible braces in Clapham and clear braces. Invisalign is a non-invasive retainer method of dental alignment, which is largely favoured by teenagers and young adults over conventional methods of dental alignment such as typical 'train-track' fused braces. The process of installing Invisalign consists of a custom made mould being created from the patient's teeth, using a malleable patented plastic called SmartTrack. Once made, the patient takes this mould home and when worn over the course of treatment -( which varies depending on the severity of the necessary realignment, although typically lasts about twelve months) – gradually aligns the patient's teeth to the specifications set out by a practitioner of their choosing prior to beginning the process. The benefits of Invisalign over conventional orthodontic methods is that, when worn, the mouthguard is practically undetectable. Also the retainer is removable, and as such can be worn at a time convenient to the patient. This method of dental alignment is greatly popular as it allows patients to undergo essential alignment, without attracting any unwanted attention from peers or colleagues. Invisible braces in Clapham are another form of dental alignment that we offer. These are similar to conventional, fused 'train-track' braces in that they are fixed to the front of the patient's teeth, however they are fused using clear or white ceramic plastic alloy rather than metal, and as such, are virtually undetectable to the untrained eye. This method of treatment is particularly effective for short-term realignment and can help vastly boost a patient's self-esteem.
Facial rejuvenation
Another treatment we offer, which is not a dental procedure but rather a facial rejuvenation treatment, is the application of Botox injections. Botox works by injecting a botulinum toxin directly into the small facial muscles that cause expression lines and wrinkles, freezing the nerve endings within them, leaving patients looking more youthful and revitalised. The process of undertaking botox injections is a relatively simple and painless one, and patients can expect to see the results after just fifteen minutes – and enjoy them for around three to six months, depending on the extent of the treatment. Botox injections are only carried out by a qualified practitioner whom the patient trusts, and the results can vastly boost and restore their self- esteem returning a youthful bloom to the skin.