Here at Clapham South Dental centre, we've been providing the local residents of Clapham and beyond with a patient centred, bespoke dental care like no other. We believe that the individual needs and requirements of each patient should be at the forefront of everything we do – rather than adopting a one-size-fits-all approach which is common place in numerous other practices across the country. We are an NHS and privately funded practice, and as such offer a wide array of both cosmetic and NHS covered dental work, that is suited to the specific needs of each of our patients – from whichever walk of life they may come from. Here at Clapham, patients have the ability to choose which gender they would like their practitioner to be, and treatment only takes place after lengthy informal consultations which detail the different prices available and the option best suited to the patient's needs.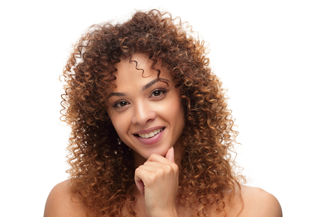 Hidden wonders
Discreet orthodontic treatments are a widely popular range of cosmetic dental procedures we offer. These are a cosmetic form of orthodontics that discreetly align a patient's teeth through various methods, such as Invisalign in Clapham. Invisalign is a removable plastic retainer that, when worn, utilises built in pressure points to gradually align the patient's teeth to their correct specifications – established during consultations with a practitioner of their choosing prior to beginning treatment. Constructed from a patented SmartTrack plastic – chosen for its uniquely durable yet malleable qualities – the custom fitted retainer is created in house here at Clapham South Dental, then given to the patient to be worn at a time convenient to them. Invisalign in Clapham has gained rising popularity in recent years over conventional fused 'train-track' braces which are both uncomfortable and have a largely detrimental effect on a patient's outward appearance when worn.  Invisalign, when worn is virtually undetectable. This affords teenagers and young adults the ability to undertake essential dental alignment without attracting any unwanted attention from peers or colleagues. Clear braces in Clapham are another form of cosmetic discreet orthodontics we offer which is similar to conventional fused braces, however is constructed from see through plastic alloy that is far less detectable than the conventional metals typically used. Invisible braces are again similar to conventional fused 'train-track' braces, however they are created using white sockets that are colour matched to the pigment of the patient's surrounding teeth, and as such are virtually invisible during treatment.
Forever young
Another procedure we offer here at Clapham South Dental which is not a form of dental care, but rather a method of facial rejuvenation treatment is the administration of Botox injections. Botox utilises a botulinum toxin that targets the tiny facial muscles that cause wrinkles and brow lines and freezes them – resulting in the patient's face appearing smoother and more youthful. The process of undertaking Botox injections in Clapham is only carried out by a trusted and qualified practitioner and is a relatively simple process that only takes about fifteen minutes before the results come into effect. The results of Botox treatment last around 3-6 months, depending on the extent of treatment and can massively boost a patient's self- confidence and esteem as well as providing them with a newly restored youthful vitality.