Your smile is a big part of your personality, and if you're not happy with it then it is worth putting some time and money into fixing it. Clear braces in Clapham can help improve your smile in a discreet way. A number of different clear braces systems are available, and at Clapham South Dental Centre we can help you choose the right system for you.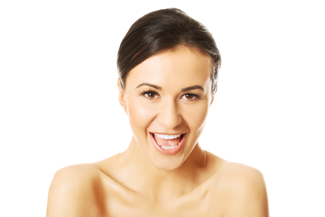 Clear braces in Clapham can make your teeth healthier
While you may have decided to correct your teeth for aesthetic reasons, there is also a medical advantage to straightening your teeth. Crooked teeth mean corners that are hard to clean, allowing plaque to build up and risking decay.
It is obvious that misaligned teeth aren't going to get better on their own, but you may not be aware that if left to their own devices, they may get worse. Each time you bite down, you put pressure on any crooked teeth, which can force them more out of line and make your bite fail to meet properly. Investing in clear braces in Clapham can set you up for healthier teeth in the future.
Get the smile you want quickly
As clear braces are mostly focussed on cosmetic correction, they often only adjust the front 6 teeth at the top and bottom. This means they can work much quicker than traditional braces. The speed at which they work means that there is less cost involved for you, plus our finance options mean you can spread the cost over a year.
When adjusting the front teeth only, there is a lot less force required than with traditional braces. This means you aren't likely to feel the discomfort associated with severe tightening.
Reliable correction with unnoticeable braces
By choosing clear braces in Clapham, you can rest assured that many people won't even notice you are wearing them. With clear brackets and tooth-coloured wire, they will only be noticeable to anyone who gets quite close to you. And because they work so quickly, there is less time for them to be noticed.
If you have a special event coming up and want to look your absolute best, why not improve your smile with clear braces in Clapham?