Since its appearance on the dental scene, this barely detectable thermoplastic aligner tray, that offers the huge advantage of being easily removed from the mouth by the patient themselves, has changed the face of teeth correcting dental treatments. At Clapham South Dental Centre we have seen a stratospheric rise in enquiries about Invisalign in Clapham, from adult patients in particular, who now have the hope to straighten their teeth without having to feel awkward about wearing braces. We find it useful for patients to know what separates these relatively new dental appliances from their more traditional older cousins – the fixed metal braces.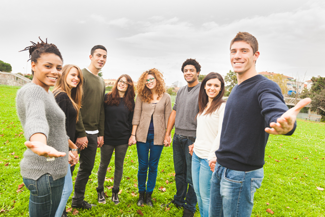 3 Significant ways that sets clear plastic aligners apart
There are a number of technological advancements that sets Invisalign in Clapham apart from more common place dental appliances. These critical differences impact the way these removable aligners work, influencing the cost factor and the duration of teeth straightening treatment. Some of these ways are as follows:
Materials used
The materials used in the manufacture of Invisalign in Clapham are unique and contribute to the effectiveness of the dental appliance's positive reputation for shifting teeth into the correct position, while eliminating the common challenges of more orthodox treatment methods (easier and quicker to clean mouth, reduced discomfort, no adjustments need to be made).
A sequence of trays as opposed to one set of braces
Instead of wearing one set of braces throughout treatment, patients are expected to wear a succession of plastic trays that are custom made for each patient. Each set is responsible for making slight adjustments to obtain the desired result which is why there is no need for a dental practitioner to make manual adjustments.
Removable vs fixed
The design of the plastic aligner trays makes it possible for these trays to be quickly removed from the mouth and reinserted. Patients have this choice to enable them to eat all types of foods and take the challenge out of keeping the teeth and gums clean and healthy. For these plastic trays to work their optimal best they need to be kept in the mouth for a minimum number of hours. Our dental practitioners suggest that this is between 20 and 22 hours, leaving a very small window for them to be removed.
Like traditional orthodontic appliances, there are rules that have to be adhered to. These include:
Avoid chewing gum while wearing the trays.
Avoid smoking while wearing the trays as these can be prone to staining.
Do clean your teeth and gums before reinserting aligner trays.
Do take careful care of the trays as they can be damaged.
The cost of removable aligners varies as each patient's case is judged according to your individual needs, the nature of your problem and your desired objective. To know the exact cost of your treatment, book a consultation at Clapham South Dental Centre today. Our dental practitioners will determine the best course of dental action for you.