Do you have teeth that are slightly uneven or crooked? Do they bother you to the point where you've thought about braces but you haven't liked the idea of having them in your mouth? That's okay. Did you know that there's an easier option to help you? Instead of the fixed metal braces you might have had to wear years ago, there's Invisalign in Clapham, an almost invisible aligner you can wear over your teeth and take out when you need to eat or brush.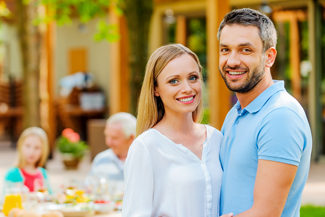 Benefits of Invisalign
It's been used by many patients to help with straightening or realigning their teeth and there's a reason why. Here are some of the great benefits of using Invisalign:
the transparent material means that the aligner can't be seen by others, which makes patient much less self-conscious
the material also means that the aligner is lightweight and comfortable to wear, compared with some other types of braces
the aligner is easy to take out when you want to eat and brush your teeth, which means less challenge when cleaning hard-to-reach areas
Invisalign won't have any adverse effect on teeth that don't need adjusting
you get several sets of aligners at a time and change them every 7-10 days.
Getting Invisalign
At Clapham South Dental Centre, our dental team has been providing Invisalign in Clapham for a long time and we've seen fantastic results for our patients. We'll meet you for a consultation to carry out an assessment and find out what needs to be corrected. If there's any initial treatment needed, this may need to be done first to get your teeth into the optimum condition. One of our dentists can tell you all you need to know about using Invisalign and how it works. Though it is removable, it does still mean it needs to be worn for 22 hours a day, so you'll need to be self-disciplined to keep it in!
Speak to us
To find out about Invisalign in Clapham, our team can help. We'll happily have a you to talk about your wants and needs, fears and ultimately what you want to achieve with your smile. Give us a call or come in and see us.