If you have misaligned teeth you want to fix, but don't want to wear traditional braces, invisible braces in Clapham could be the answer for you. At Clapham South Dental Centre, we offer a range of different invisible braces, so there is sure to be one that suits you.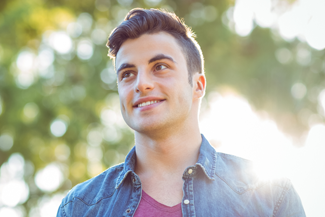 Types of invisible braces in Clapham
There are a number of different types of braces that can be classed as invisible.
Invisalign clear aligners are removable aligners that can work on a wide range of orthodontic problems. The advantage to removable aligners is that you can remove them for eating, cleaning your teeth, and other personal reasons.
Damon braces offer a clear version of their traditional braces that are very discreet. The clear, tieless brackets are barely noticeable yet work fast and have great results.
Incognito lingual braces are fixed to the backs of the teeth, so anyone looking at you won't notice them. Incognito offer both full braces and a Lite version which concentrates on just the front teeth.
Cfast offer clear bracket braces, lingual braces and clear aligners.
Can anyone use invisible braces in Clapham?
Whether or not invisible braces are suited to you will depend on the severity of misalignment. Invisible braces are not generally as strong as traditional metal braces, so if you have a particularly severe or complex misalignment, your dentist may advise using traditional metal braces. For the majority of people with mild to moderate problems though, invisible braces will work well.
How long to invisible braces take to work?
The length of time you need to wear them for will depend on the system you are using and the severity and complexity of your misalignment. Cosmetic issues with just the front teeth can be corrected very quickly, and orthodontic problems will take longer. You may be impatient to have your teeth fixed as quickly as possible, but it is important to follow your dentist's advise regarding invisible braces in Clapham to ensure your teeth and bite are fully corrected.
Let us advise you
If you are unhappy with your smile and considering invisible braces in Clapham, come in for a consultation. The dentist will talk you through all the options, prices and timescales.